Historically, distribution networks have not been equipped with high levels of automation – but market dynamics and the advent of smart grid technologies are rapidly changing this. Nowadays, energy generation and distribution rely on advanced digital technologies and intelligent devices to satisfy customer demands and business requirements. To the distribution system operator, digitization is the key to new distribution automation technologies for better performance.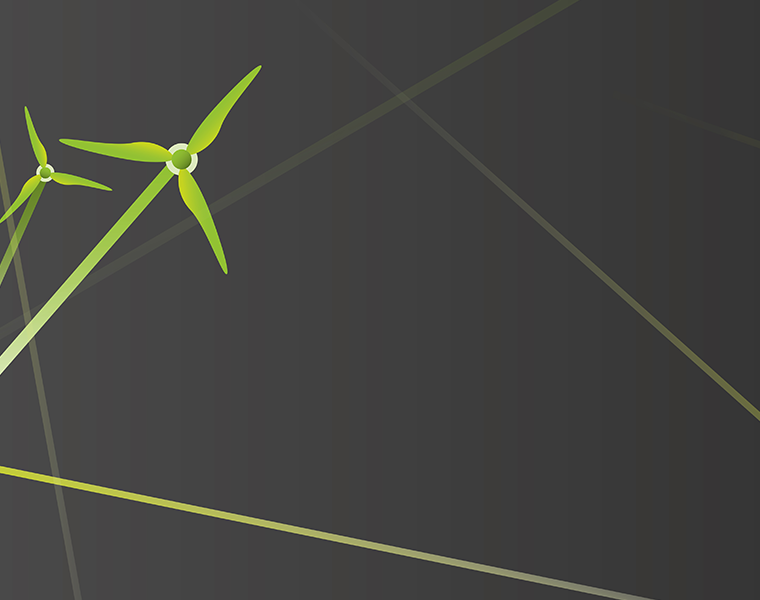 By definition, distribution automation (DA) by definition applies to any automated characteristics and functions in distribution networks that carry energy from DSOs to industrial and residential users. DSOs are responsible for operating, maintaining and developing secure, reliable and efficient electricity distribution networks. This is quite challenging because the supply chain is extremely complex. For example, the requirements of urban and industrial areas are much more demanding than those found in rural areas where there is lower consumer density. Furthermore, the substation assets needed to serve a diverse range of consumers also vary considerably and are comprised of rather expensive components. In older environments with very little automation, the number of potential weak spots at substation level has been traditionally high, making the risk of failures and outages difficult to forecast. In addition to huge investments in assets, DSOs are also faced with the high costs of the manpower needed in the field to maintain substation equipment and respond to outages or failures, both day and night.
The impact of renewable energy sources
Innovative technologies for local and low-cost renewable generation – often funded with support from national governments – have resulted in a significant market penetration of renewables and distributed generation in many countries. This and a broad emerging range of distributed energy resources (DER), plus growing demands for local storage and better overall utility response, require significant changes in the planning and operation of electricity distribution systems. Thus DA solutions play a vital role in helping DSOs plan, develop and manage their distribution networks in a more secure, reliable and cost-effective way. A number of approaches are already being taken to make distribution fit for the future – for example: optimized fault management to reduce power outages; fast fault location, isolation and service restoration (FLISR); smart transformer and feeder monitoring for better grid investment planning and expansion management; integrated distributed generation and Volt/VAR control to immediately localize and resolve issues that could cause limit fluctuations and serious outages.
Orchestration is essential for successful DA
Distribution automation solutions are based on two functional levels. The primary level involves the assets and devices at substation points that can be programmed and automated to perform specific tasks – switches, breakers, reclosers, data communication systems, RTUs, etc. The secondary level involves processing the data arriving at a central control center (e.g., SCADA) to coordinate the actions of the primary devices. The interaction of these two levels must be orchestrated to achieve maximum performance. Thus, reliable and secure communication systems are required to send and receive information that is transmitted from substation assets to central control instances – and vice versa. Today, typical technologies – both wired and wireless – are used, ranging from fiber optics, microwave, GPRS, multiple radio formats, WiMAX, powerline carrier, etc. These technologies, however, also rely on diverse communication protocols that include Ethernet, TCP/IP, DNP3, IEC 60870-5-104 and IEC 61850. DSOs must also make sure that the entire communications infrastructure is absolutely secure so that no breaches occur that could result in data loss or theft. Security solutions for DA applications should be based on a holistic approach that combines innovative safeguards along with traditional protection such as public key infrastructure (PKI) technology and authentication mechanisms in compliance with industry standards (please see the security article on page 18).
Establishing and maintaining reliable real-time data communications between SCADA systems and the DA solutions in substations can be difficult. Communication networks are exposed to severe environmental conditions, electromagnetic interference, lightning and power outages, not to mention potential security issues. The costs for modern communication systems can be quite high, making utility investment decisions difficult. It is important that planners evaluate the initial cost in conjunction with lifetime operation and maintenance expenditures when choosing communication systems and protocols. The DSO must strike a balance between total costs and overall performance when deploying a sustainable DA solution for the long term.
Integration saves time and money
Integration is also an issue because of heterogeneous network and substation assets like medium voltage (MV) feeders, MV switches, distribution transformers and low voltage (LV) feeders, to name just a few. In the past, these components required high levels of on-site maintenance. They were also subjected to a number of factors – weather conditions, extreme loads, voltage fluctuations, etc. – that could affect their functions and product lifecycle. DA technology can help optimize their functions through monitoring, control and automation based on real-time data acquisition and multidirectional communications. This information is evaluated centrally to keep track of equipment status and to allow for remote adjustments as needed. In fact, as digitization continues to transform the market, DA devices are starting to communicate not only with the SCADA, but among themselves as well, leading to the development of many more self-healing components and systems. DA has already enabled utilities to improve their services thanks to better utilization of distribution network assets and the deferral of potentially premature network investments.
Aging infrastructures, however, cannot be transformed overnight. No DSO is in a position to make the massive investments needed to digitize entire distribution landscapes. Digitization is a gradual process that must be conducted realistically. As DSOs update or upgrade their assets, many replacement components will already have DA functionality that allows for effective integration in SCADA/DMS systems. In fact, aging infrastructures represent an opportunity because DA enables DSOs to extend the lifetime of existing assets and derive value from them for a longer period.
Intelligent use cases for enhanced energy distribution
DA solutions are essential elements for deploying applications that support intelligent service enhancement. For example, load forecast and modeling is a predictive approach to making precise load forecasts and models in real time or near-real time. Data is gathered at the substation, service transformer or meter level to reflect the consumption patterns of specific customer groups. This is important for network planning that will boost distribution reliability and efficiency based on factors like demand, power load, diversity and degree of utilization over specified periods. When it comes to distributed energy resources and renewables, DA also supports distributed generation management to mitigate the risk of power losses, congestion and outages while controlling the voltage profile and reactive power generation. This is vital for managing smart grids, microgrids and the flexible decentralized or modular grids that are growing in importance. If an outage or incident should actually threaten a network, DA technology will support fault detection, isolation and restoration (FDIR), which uses algorithms for identifying and locating faults in the distribution system. It also restores power to those located in the outage areas through transfers to neighboring circuits. Customer minutes lost (CML) can be reduced from hours down to minutes while the System Average Interruption Duration SAIDI/System Average Interruption Frequency (SAIFI) Indices improve. As a result, DSO performance is enhanced through improved system reliability and availability of service.
Data-centric companies
"In the past, DSOs were asset-centric companies that physically managed distribution infrastructure assets such as power lines, switchgear, substations and transformers," says Javier Rodríguez, Business Development Manager, Landis+Gyr. "With the transformation of these environments into smart grids, however, their asset base is being expanded to include DA devices such as intelligent monitors and sensors, not to mention smart meters. Thus DSOs are becoming data-centric companies, using digital technologies to optimize asset management, integrate distributed renewable energy resources and improve network stability and security." Today, knowledge of software development and deployment, system scalability, remote and automated maintenance and recovery, plus compliance with industry and security standards are key to business success. The communication chain serves as the backbone joining hardware and intelligent modular devices in the field with various host applications and SCADA management of broad distribution networks. Hence, expertise in future-proof data communications is of great importance. "DA projects are not based on technology alone," says Rodriquez. "They require experienced professionals and industry partners dedicated to designing, realizing and managing future-centric technology to ensure that DA delivers a good return on investment through optimized performance."
Measurable benefits for all stakeholders
Once implemented, DA delivers a number of measurable benefits for both providers and customers. Smart devices and self-healing grids result in dramatic improvements in the SAIDI and SAIFI, which promise virtually outage-free service while reducing the number of technicians working in the field. Optimized capacity management boosts operational efficiency by cutting energy losses and limiting periods of peak demand. Intelligent control also keeps distortion and voltage fluctuations at low levels – this enhances performance while also extending the lifetime of substation assets. When it comes to renewable energy sources, DA is instrumental when integrating DER in grids while also maintaining stability. In fact, ongoing developments in digitization are among the drivers behind the adoption of more renewables in the energy mix. And since distribution automation allows for a gradual transition to more intelligent technologies, DSOs are not faced with massive investments and construction costs for new substation equipment and sites. The deployment of DA – either as new installations or retrofit upgrades – reflects major advancements in terms of design, systems, substation equipment and devices that make networks agile, efficient and future-proof. In short, the bottom line is better performance, lower costs, more reliability and improved transparency for all stakeholders.
Landis+Gyr smart grid technology for DA solutions
In fiscal year 2015–2016, Landis+Gyr invested 9.3 percent of sales revenue in research and development projects to enhance the company's technology portfolio. Landis+Gyr smart grid technology empowers utilities to move beyond smart metering to experience the benefits of sensing, distribution automation and grid analytics for reliable and affordable future-centric energy scenarios.
The Landis+Gyr S760 Smart Grid Device Integrator is a MV/LV monitoring and control solution that creates a cross-functional smart grid platform through seamless integration of all substation devices in both the existing SCADA and any new IT systems deployed.
The Landis+Gyr S650 SCADA is a MV/LV monitoring and control solution integrating the functionalities of the S650 Smart Grid Terminal with the advanced communication capabilities of the multiprotocol SmartCom Remote Terminal Unit (RTU). The S650 SCADA aggregates and transmits real-time data to the AMI/AMR, DMS/SCADA or any other grid management system, enabling smooth integration and control of renewables and microgeneration, plus monitoring and control of secondary MV/LV transformer stations.
Visit our European Utility Week page on distribution automation to learn more: