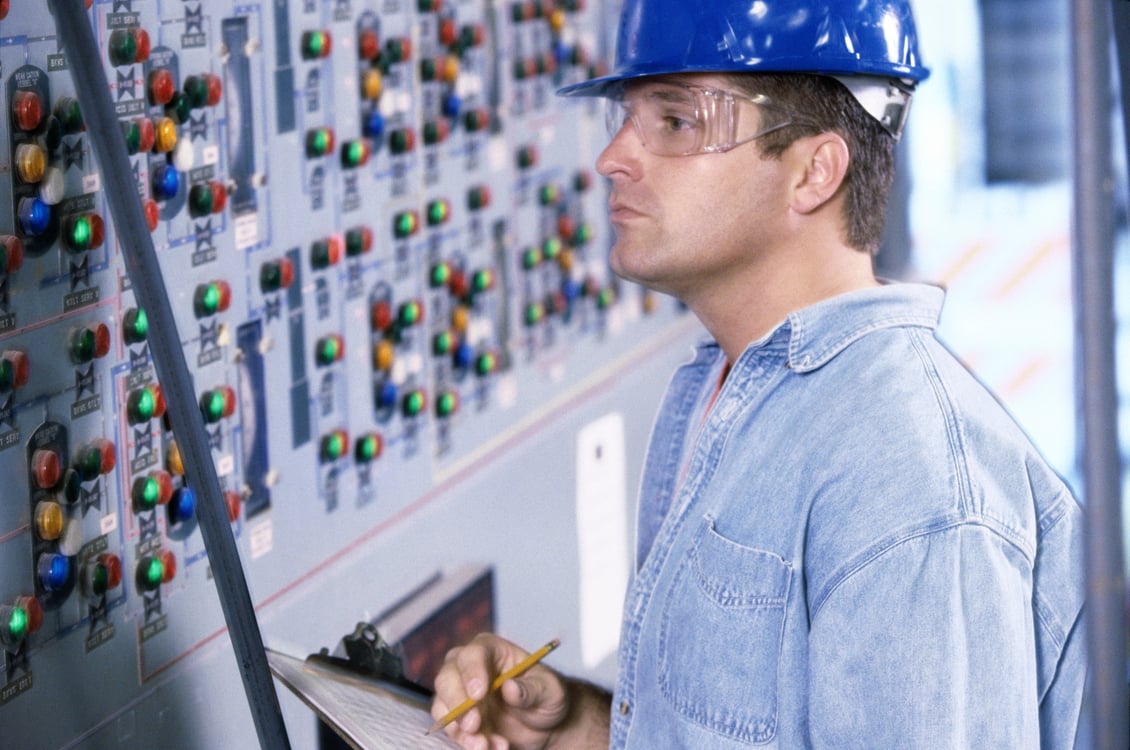 To address the growing needs of industrial customers, Landis+Gyr enhanced its ICG solutions with innovative secure communication capabilities and other technological advances, delivering a higher level of grid intelligence.
Managing industry transformation
Uptake of renewable energy sources and the global shift in energy demand & supply have a profound impact on utilities' business. Energy companies must take advantage of accelerating technological advances and look for new ways to position themselves for the future while sustaining high level of customer service and ensuring security of supply.
Industrial energy users currently consume around 26% of Europe's energy production annually, which places them among the most important players in the energy market. Advanced energy management and energy efficiency are at the top of their business agendas as utilities aim to facilitate economic growth in a dynamic market environment.
Developed in response to ever-increasing industry requirements for value and functionality, Landis+Gyr's industrial, commercial and grid solutions (ICG) have now been enhanced with innovative secure multi-protocol communication capabilities; They allow utilities to manage electricity demand and supply with top precision and reliability, while preparing their infrastructure for future-ready energy management applications.
Most comprehensive communication portfolio in the market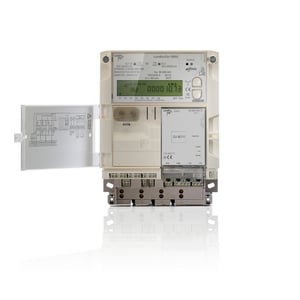 The Landis+Gyr E65C Communication Unit family has been extended to include two new modules, the CU-XE with RTU functionalities and the CU-L52 based
on 4G LTE technology. With the wide range of module options spanning from 2G GSM to 4G cellular, utility customers stand to benefit from a tailored future-proof ICG metering solution with the best energy management capabilities at scale. All communication units are compatible with the E650, E850 and the S650 Smart Grid Terminal in the Landis+Gyr device portfolio.
Proven modularity
The modular Landis+Gyr ICG meters are designed with maximum flexibility to add new use cases in the future. Leveraging a modular design, endpoint metering is built upon a future-proof platform to allow for communications to be changed and intelligence to be added when needed. This level of flexibility mitigates the potential risk of technological obsolescence, thus ensuring that utilities' investments into the latest industry innovations are not stranded.
Security
To address potential security vulnerabilities, Landis+Gyr has embedded multiple advanced security protocols in its communication technology design. Our ICG solutions provide the highest level of protection ensuring authentication, integrity and confidentiality of the data collected by the utility from its customers. Moreover, the utility can select from several security protocol implementations, depending on its security needs and preferences.
Extended application areas
With the new integrated multi-protocol communication capabilities, our ICG solutions extend their functionality beyond traditional AMI applications to substation automation and modern grid substation designs. Through seamless integration into multiple IT systems (e.g. AMI, SCADA), the Landis+Gyr devices like E650 and S650 enable utilities to enhance their grid-edge intelligence through more sophisticated data management as well as increased visibility and control of their distribution network. The acquired insights deliver improved asset management and better grid investment decisions.
Furthermore, native IPv6 support and programmability ensure easy device installation in a working Industrial IoT environment, thus greatly improving the future-readiness of the overall solution.
Sustainable future-proof design
Leading metering innovation for decades, Landis+Gyr continuously enhances the proven performance of its industrial, commercial and grid solutions. The new version of the E650 industrial meter is one of the first meters in the market to become fully compliant with the environmental RoHS regulations in addition to the newest EU safety standards. In addition to sustainable design and international standards compliance, Landis+Gyr has implemented a unified approach to user interaction for device management and meter data reading across the entire ICG portfolio.