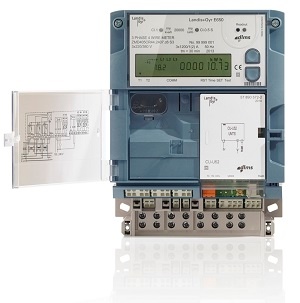 Faster communication for industrial, commercial and grid metering Landis+Gyr launches the E65C CU-U52 module for UMTS communication In the liberalized market environment energy suppliers become increasingly concerned with maximizing the security of their investments. With the E65C CU-U52 module, Landis+Gyr once again delivers on its promise to provide up-to-date technology for customers seeking flexible and future-proof solutions.
The new E65C CU-U52 module runs the latest implementations of UMTS (Universal Mobile Telecommunications System), the corresponding 3GPP release 7 stack, while offering backwards compatibility with GSM/GPRS/EDGE legacy networks. This is commonly referred to as a 2G/3G modem.
No more delays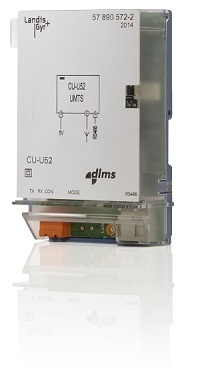 The speed of the communications is much faster than with GPRS technology. Measurements show that the CU-U52 is almost twice as fast as the CU-P42 (2G) product when reading load profiles. This is primarily due to the drastic reduction of delay in the network from typical values of 300 ms to 1000 ms for 2G networks to 100 ms to 500 ms in 3G networks.
One of the module's core benefits is visible to the naked eye: the cutting-edge hardware design. It requires no additional energy supply and is powered directly from the meter, thereby reducing the work around installation. Users can customize the unit's faceplate which helps improve internal processes of deploying or replacing devices in the field.
Providing options
In the commercial, industrial and grid segments of the metering market, one critical consideration for deploying solutions is the longevity of the technology in the field. There has always been a mismatch between the pace of technological innovation in the communications area and the electricity infrastructure markets. This is why the Landis+Gyr flagship meters E650 and E850 are designed to be used with the E65C family of modules.
The CU-U52 complements the CU-P4x solution by allowing the user to have yet another alternative to easily bring a meter point online, be it Ethernet, GPRS, UMTS or serial communications. In all cases, a 2G/3G device is better than a 2G only device.
Related articles