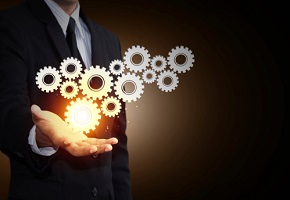 With key customers Landis+Gyr is establishing a collaboration-led approach to developing new smart metering services.
Prior to developing a new service content, Landis+Gyr aims to get an in-depth understanding of customers' needs, concerns and current practices. To be able to define the exact scope of the service to meet customer requirements, Landis+Gyr recently hosted a workshop with nine representatives from four electricity utilities in Finland.
The aim of the workshop was to facilitate candid discussions, from the perspective of each customer, with the purpose of defining a "clean up" service as a solution. In a utility language, "clean up" service means resolving issues with non-communicating devices. These can range from a new building blocking communication, to interference caused by electronic gadgets installed by the end customer. As a result of the workshop, Landis+Gyr has defined a "clean-up" service for utilities, with three key features, including daily monitoring of the utility's meter park, identifying specific areas in the park with the persistent communication problem and applying analysis to possible causes. In the third step, Landis+Gyr provides the customer with a system report containing the list of identified problems and recommendations for possible actions to be taken by the utility.
'This workshop produced really good results, and allowed us to engage in an open dialogue with our customers,' says Esa Eerola, Senior Product Manager Smart Energy Solutions EMEA. "We have already identified possible future topics around which to develop services with customers' input. These would include secure smart meter data transmission and new device installations within an existing smart meter park, " he concludes.