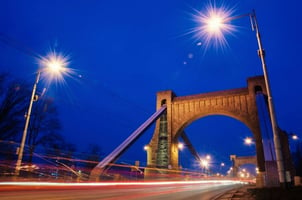 Landis+Gyr has won a contract to supply its S650 Smart Grid Terminal to Poland's four largest utilities.In an unprecedented development, four of the country's largest distribution system operators (DSOs) – Tauron Dystrybucja, RWE Stoen Operator, Enea Operator and PGE Dystrybucja – teamed up to launch a single public tender for balancing meters in October 2014.Under the new agreement, Landis+Gyr will supply an order of over 36,000 S650 Smart Grid Terminals by the end of 2015. Shipping starts in May. Tauron will install 18,050 meters, PGE - 9,200, Enea - 7000 and RWE - 2000.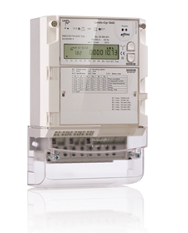 The S650 Smart Grid Terminal – a metering node designed for MV/LV transformer monitoring & control – will measure the power quality and enable detection of non-technical losses in addition to balancing functionalities. The terminal optimizes customer outages and reduces System Average Interruption Duration Index (SAIDI) and System Average Interruption Frequency Index (SAIFI) while enhancing reliability of energy supply overall. Through visualization of power quality issues on the network energy companies will be able to identify areas where upgrade investments are needed.
Much of Poland's network infrastructure is aging, requiring investments and upgrades. The SAIDI and SAIFI indices in Poland significantly exceed EU averages. The national regulator is incentivizing DSOs to increase their power quality and network efficiency levels by making key investments in their network infrastructure.
To ensure compliance with regulations, the utilities chose to collectively source one type of device from a single supplier under the tender, to secure a unified standard of data collection across network. Acting jointly presenting one large tender also enabled the utilities to negotiate a more favourable unit pricing. Furthermore, the DSOs prioritized a rugged, proven and future-proof technology. S650 combines the new smart grid-oriented features with the state-of-the-art metering design based on the robust E650 platform with extended firmware features and hardware enhancements.
Poland is a large country with tens of thousands of transformer substations and the DSOs needed to be confident in a provider with a strong market presence and resources to be able to deliver the contract.
With this project, Landis+Gyr enables Polish network operators to enhance their distribution intelligence and gradually build up new smart grid capabilities through deploying a scalable solution of which the functionality can be extended to meet new market and regulatory requirements.
The deal comes ahead of the introduction of a new energy law due to come into effect in Poland in 2016. As of 1 January 2016, the country's new renewable act will support small-scale generators of renewable energy, so called prosumers, with feed-in tariff subsidies and promote network efficiency.
Read the press release HERE.
Related articles