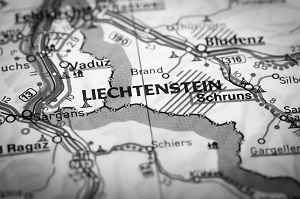 Liechtensteinische Kraftwerke (LKW) is a publicly owned utility with more than 190 employees, responsible for the energy supply of the entire principality of Liechtenstein. LKW implemented Landis+Gyr's Gridstream® end-to-end solution to optimize customer service, enhance awareness of power quality, facilitate outage detection, and enable multi-energy measurement.
After the successful software integration in LKW's system environment and the completed test phase with 850 meters, over 23,000 residential meters were replaced with E450 integrated smart meters. The integrated E450 MBus interface of the Landis+Gyr's smart meter enables multi-energy measurement: gas, water and heat can also be read out without using additional hardware.
"We only need to connect the E450 to the existing meters to enable smart metering for all types of energy," says Stephan Krähenbühl, Senior Customer Project Manager, Landis+Gyr EMEA. Currently, more than 3,000 gas, water and heat meters can be read out remotely, but there is potential for 9,000 more meters being connected to the smart metering solution.
Remote access enabled
A VPN remote access to the Landis+Gyr Customer Support Center allows for quick and efficient support without incurring additional travel expenses. During a number of training sessions, both on-site and in the Landis+Gyr Training Center, the responsible LKW professionals learned how to deal with software, installation and maintenance of the field devices, such as smart meters and data concentrators. They also familiarized themselves with the structure of the PLC communication network.
The E450 is equipped with a three-phase breaker and can be remotely switched on and off. This option supports the collection process and saves LKW the cost of installing dedicated payment terminals. The integration of the whole system into LKW's IT environment is managed via multiple dedicated interfaces. The data exchanged is handled via XML and CSV files.
One of LKW's main benefits from the rollout is accurate billing which reflects actual consumption. The bills are sent out on a monthly or quarterly basis, depending on the customer group. LKW appreciates the flexibility when changing the billing intervals, which has paved the road for potential new future pricing models.