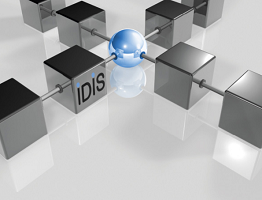 In accordance with EU directives, energy utilities have to ensure that 80% of consumers are equipped with intelligent metering systems by 2020. To support this transformation, the European Commission issued two mandates − M441 and M490 − authorizing the three officially recognized European Standardization Organizations (ESO) CEN, CENELEC and ETSI to develop open standards that would form the basis for the interoperable smart metering solutions. Interoperability, however, requires the development of companion specifications and conformance testing.
Organizations such as the IDIS (Interoperable Device Interface Specification) Association provide detailed companion specifications and the corresponding conformance testing environment. They enable the manufacturers to develop interoperable smart metering and smart grid equipment in compliance with the international open standards. The IDIS approach to interoperability involves a strict separation between the use case-driven application models and the technology-driven communication protocols, which ensures the quick integration of new developments into communication technology without changing the functional model of the devices. Through initiatives like IDIS, utilities can profit from interoperable products and thus rest assured that their investment in smart metering technology is future-proof and open for inevitable technological progress.
Download the the White Paper: IDIS interoperability − securing long-term investments with interoperable solutions.