Landis+Gyr commits to high standards in environmental awareness and business ethics across its operations, products and services. The 'Fair Meter' initiative of a major customer project in the Netherlands demonstrates the company's contribution to developing and delivering market leading, environmentally and socially conscious technologies and products.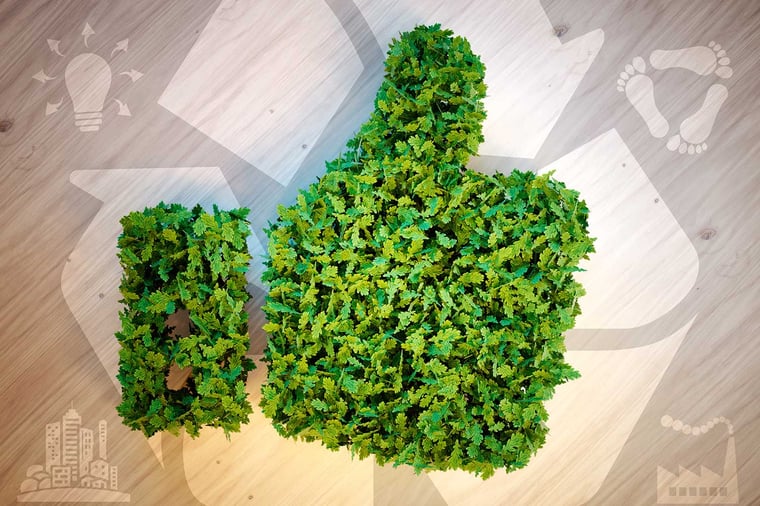 A Dutch utility consortium committed to providing energy in a socially responsible manner chose Landis+Gyr to be a major vendor in their smart metering project. Consortium members, Alliander and Stedin signed a 'Fair Meter Green Deal' with the Dutch Government, which means any company supplying them with meters must commit to the same standards. Landis+Gyr had no trouble embracing the initiative. "In general, we design all our products to meet the needs of today's market, in which sustainability obviously plays a key role, and we are very proud of that fact; however, this is a great initiative and an inspiring opportunity to drive further development, more quickly" said Joe Andrews, Senior Product Manager at Landis+Gyr responsible for the E360 implementation in the Netherlands. Landis+Gyr will deliver more than 1,5 million meters to the consortium.
"Our customers want to convince their consumers and stakeholders that they are doing the best they can to roll out a smart metering solution that is both ethical and sustainable. We can prove that is what we deliver because we and our suppliers are transparent about the production process, supply chain and product design," Joe Andrews said. The key principles of the Dutch Fair Meter initiative cover processes as well as the products. For example, it mandates that consideration must be given to energy use and emissions, materials purchasing processes, avoidance of conflict minerals, transparency of production, labor conditions and safety of resources and raw materials.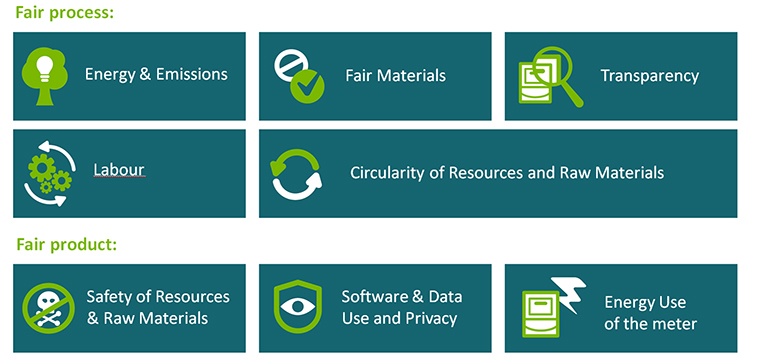 "The majority of these requirements can be considered business as usual for Landis+Gyr because Corporate Social Responsibility has been deeply embedded in all our operations for years," explained Joe. "We are happy and proud with where we are today in terms of delivering the best metering products possible. But there is always room for improvement and being proud of where we are doesn't mean we are complacent. In fact, the opposite is true. One key area, for example, is continually looking for new and better ways to lower the consumption of materials used in the product. In a pilot implementation in the Netherlands we are looking at the use of 100% recycled plastics of all sorts. Small changes, say saving a few grams of virgin plastic or copper in the production of a meter, make a big difference when you are manufacturing millions of meters," Joe said.
Empowering the end customer
Besides the company considering environmental and social responsibility in the product development and production processes, the Landis+Gyr offering contributes to sustainable use of energy. Smart metering increases transparency of energy consumption and creates opportunities for utilities to strengthen relationships with end consumers and can help create energy efficiencies. Energy regulators in many European markets are well aware of this, which is why they mandate specifications for smart metering that keeps consumers informed and enables them to make qualified energy usage decisions. This is why the E360 meter has an advanced Customer Information Interface.
"The interface offers utilities an efficient way to connect with various technologies that enable consumers to pay attention to their energy consumption and to take informed steps to reduce their consumption or to adopt more favorable usage patterns, say by shifting certain activities to off-peak periods," said Joe. "Studies in Europe indicate that customer interfaces can reduce energy consumption by about 3%, simply by making end-consumer populations pay attention to how they consume energy." This has major implications in terms of saving kilowatt hours and, as a result, reduction of CO2 production. It's beneficial for the environment and, of course, also saves the end consumer money, which is strengthen their relationships with utilities.
IoT provides new opportunities for energy efficiency
The E360 smart meter can also serve as a communication hub between the utility and consumer, using standards based protocols to securely transmit information to the Home Area Network (HAN). This enables, for example, monitoring of energy use and the price being paid for that energy at any given time. E360 provides tools for better demand/response management that again reduces overall energy consumption and minimizes environmental impact still further.
In the much-discussed IoT future smart appliances will talk to networks to determine the most efficient times to operate. In addition, utilities and consumers will be able to use local sources of generation, such as solar panels, more effectively. As distributed generation of electricity continues to gain popularity, smart networks enabled by meters such as the E360, will provide new ways to better energy management both for utilities and end consumers.