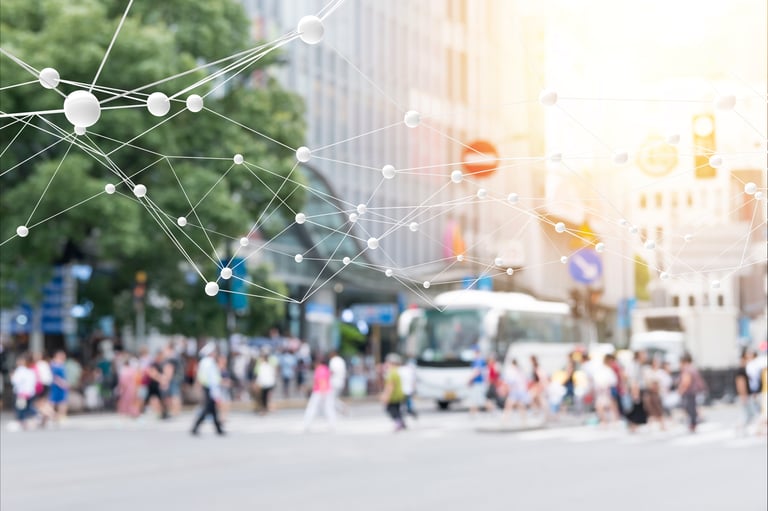 As homes, offices and cities get smarter, the demand for energy, automation and bandwidth is exploding across the grid. Yet far too many citizens lack access to affordable and reliable broadband in areas for example where traditional Telecommunication companies (Telcos) cannot justify implementations. At a time when so many people are working and learning from home due to the pandemic, this can be particularly problematic.

The utility broadband

Fiber optic lines installed along power lines can play an important role in addressing this. Indeed, such initiatives are already underway at many utilities as part of their grid modernization programs. Besides supporting economic development, social equity, and educational opportunities for citizens, broadband connectivity will become increasingly vital as our homes, offices, and cities get smarter and more connected. With the onslaught of measurement data from IoT and SMART devices, utilities will be no exception to such needs for speed and bandwidth whether they are investor-owned, public power or cooperatives in rural, suburban, or urban areas.


A win-win prospect

When utilities build statewide systems that permit internet service providers (ISPs) to hook up under-served broadband customers, it is a win-win partnership for:
Power companies, that are looking to modernize their infrastructure for the smart city and IoT era
ISPs that find fiber optic rollouts too pricey, in rural, less-populated communities.
For customers who were previously underserved
Thus utilities have a unique role to play in connecting consumers to broadband, particularly in those areas where the incumbent Telcos do not believe that their investments would be justified. This includes both rural communities and municipalities that are striving to ensure that their citizens — particularly during this pandemic — are afforded the same level of internet services as their large suburban and urban peers.


Getting to last mile connectivity

Not every home, office or building can be connected easily and inexpensively to a fiber to the home (FttH) network. Depending on the implementation area, building type and other factors, it is just not feasible to pull fibres into every home. But a hybrid approach might be able to solve that problem. With a reference architecture that combines G3-PLC technology to FttH endpoints, it would be possible for utility companies to connect even the most inaccessible areas to the utility broadband network. This is exactly what EWB's pilot program in Bern implemented.


A successful pilot

Working with Landis+Gyr, Energie Wasser Bern (EWB) in Switzerland, successfully completed a pilot project for broadband utility to the last mile. Starting with 4,500 measuring points, EWB and Landis + Gyr jointly implemented a smart metering solution via the Bern fiber-optic network. EWB is now using the range and transmission speed of its own high-performance network to collect consumer data and has completed the first step towards a potentially nationwide smart meter rollout.
With Landis+Gyr's FttH reference architecture, a combination of the intelligent electricity meter E450 and the new data concentrator DC250, EWB was able to use the range of G3-PLC to get last mile broadband connectivity and take advantage of the high-performance fiber optic network such as high data rates and high reliability. At EWB, each DC250 intelligent data concentrator collects meter data from 50 E450 smart meters via G3-PLC and delivers it securely to the data processing system of EWB at bandwidths upwards of 90 kb/s.
Some key benefits achieved with this Integrated system for smart metering in the fiber optic network were:
IPv6 FttH reference architecture for IP broadband networks including E2E data security compliant with Swiss security guidelines.

Flexibility and cost efficiency through convergence of G3 PLC and FttH G3 PLC reference architecture

Further options for the broadband network for IoT and smart home applications.

Excellent accessibility to smart meters ensures minimal clean-up effort for the PLC network.

Simple, inexpensive installation of the meter with attractive price-performance ratio
To learn more about how you can leverage your smart grid and utility broadband networks for the connected, IoT era of smart homes, offices and cities, check out the EWB case study or get in touch with us.