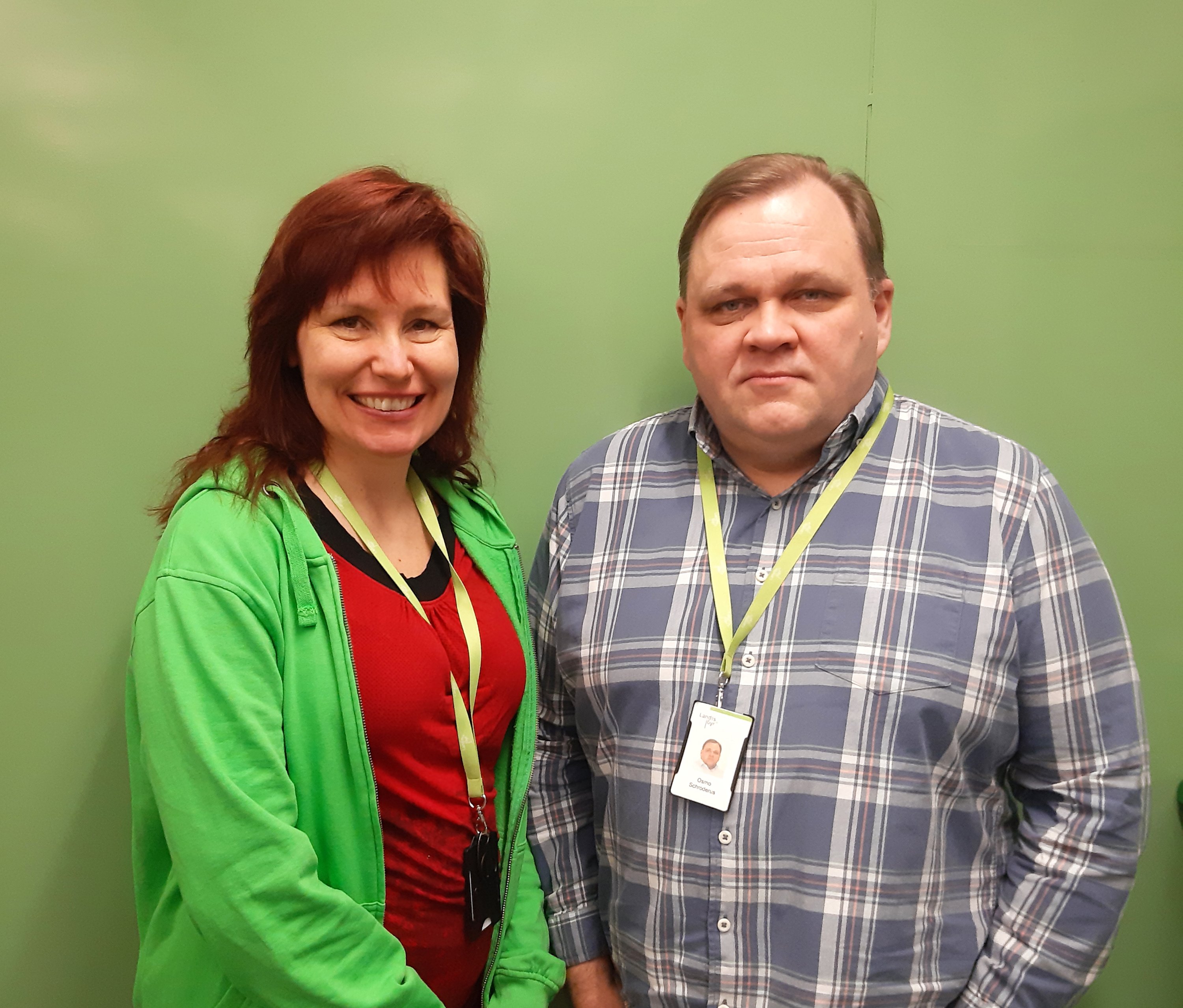 Besides the ICT professionals in Landis+Gyr Jyskä office, there are accomplished experts designing the next generation residential and industrial smart meters that will be installed in millions of properties around the world. Amongst those professionals are Mira Kaikkonen, Senior Component Engineer, and Osmo Schroderus, Mechanics Architect. Both Kaikkonen and Schroderus have a degree in automation technology and have a long career of over 20 years in technology.
Schroderus began his career as a software designer but later got fascinated by the visible aspect of technology, that is, mechanical and industrial design. Mechanics architect's main responsibilities in Landis+Gyr is to design, model and modify the smart metering devices. Currently Schroderus works on the design of E360, a flagship product in the residential electricity meters for the European market.
As a Senior Component Engineer, Kaikkonen, who started 5 months ago in Landis+Gyr, is constantly working with various teams. Kaikkonen participates in the designing, selecting and testing of the components to make sure they meet the device's specification for quality and performance. At present, Kaikkonen is working for the CTQ (Critical to Quality)- classification of the E360 components.
Devices are composed of multiple components and require close collaboration with mechanics architects and component engineers, thus team work is an essential part of the creation process of the devices. Regarding team work, Kaikkonen describes that "at Landis+Gyr, everyone is kind of in the same level, we're equally important and appreciate one another. It doesn't matter if one has been working here for tens of years or someone who just got here, it's easy to talk to people and they all appreciate what we have to offer."
And the best part about working in Landis+Gyr?
"We are proud of our own expertise and everyone else's expertise, and proud of the work that we do here. It's a great place to work and the feeling of well-being is a combination of things; the flexibility, great team, versatile job, and the feeling that you can really have an influence. " says Kaikkonen.
Schroderus agrees and adds: "The team, the work community and atmosphere here are really spectacular, it's a truly pleasant place to work but besides that, it also offers technical challenges."
Do you want to join our team? Check vacancies here or send an open application!