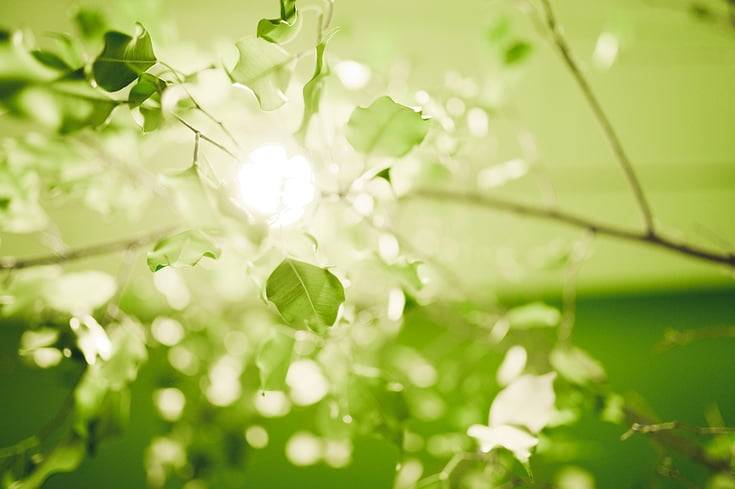 Typically, Landis+Gyr is known as a metering manufacturer, not as an IT house – and quite understandably so. What does a meter manufacturing company have to do with sophisticated software or IT altogether? Initially, that was unclear also to Dirk Opperbeck, R&D Project Manager.
Dirk Opperbeck started his career at Landis+Gyr five years ago as a Software Engineer. Today, he is an R&D Project Manager leading global software development projects together with his team located in different parts of the world.
"Before joining Landis+Gyr, I was unaware that this is actually a software company. After all, in a company manufacturing meters, how much software could there be? I later discovered that most of the people at Landis+Gyr's Jyväskylä office work on IT. Ultimately, software plays the biggest part in collecting and managing meter data, and even more so when thinking about security aspects – that is, data and communication security," Opperbeck says.
You have been working at Landis+Gyr for five years now. How did you get here, and how has your career evolved since?
"My background is in automation technology and electrical engineering. However, I did my diploma thesis on Java programming. After moving to Finland, I landed a job as an electrical engineer and later as a software designer. I then applied for the position of Software Engineer at Landis+Gyr because it was a great opportunity to combine my previous experience as an electrical engineer and software designer. And then, of course, there is the international aspect: I am German and as a foreigner, it's very beneficial that the company language at Landis+Gyr is English.
"At Landis+Gyr, I started my career as a Software Engineer. Later I became Senior Software Engineer, Scrum Master and a year ago I started as R&D Project Manager."

An R&D Project Manager at Landis+Gyr must understand the big picture, which means knowledge of the business, technology and components is crucial. How would you describe your work?
"As a project manager, I am responsible for the planning, procurement and execution of the project. My team consists of around 25 IT professionals in three locations: Finland, India and the U.S. The team in India develops specific parts of the component; in Finland, we focus on the software; and the North American team is responsible for the component integration. Because there are stakeholders in different regions of the world, synchronization is an interesting challenge. Not just because of the different time zones, but also due to different cultures. I have weekly meetings with my team, where we check our progress and adjust and improve the product when necessary.
"Basically, a major part of my work is to align the expectations of stakeholders – designers, architects, developers, product managers and resource managers, not to mention my own team – and then to form a product out of those expectations."
What is the highlight of your career at Landis+Gyr?
"The biggest highlight is the first actual software component we designed as a team, a user access management that is now an actual part of our products. Seeing those products delivered to customers is truly rewarding. Instead of hopping from one customer project to another, at Landis+Gyr we work with our own products for our known customers, which means we get to see the actual end product in use. "
What kind of workplace has Landis+Gyr been from your perspective?
"Landis+Gyr is a big company and, because of its size, there are a lot of opportunities to develop within the company. You get to see different fields of work as you progress in your career. I appreciate that I get to work with very committed and professional people and that there are so many people I can learn from, every day.
"Our work environment is truly multicultural, and I find it inspiring. Foreigners living in Finland have something in common, no matter where we come from, but the mindset is somehow the same and you can feel it."
What would you say to someone considering Landis+Gyr as a possible workplace?
"I would tell them to apply. Landis+Gyr is a great company. In the platform team, we use all the latest technologies and new concepts. The team can pick their tools, select their languages and use modern approaches to collect data.
"There is a lot of potential for young software designers to find their place here. For example, we have a team designing UX (user experience) for new products. No one would expect that from a meter manufacturing company. There's a lot for people to discover. "