In the 1970s, it became urgent for companies to improve flow monitoring as Europe and the rest of the world were suffering from the explosion in oil and energy prices. Sensing the urgency for accurate energy measurement, Landis+Gyr introduced their very first ultrasonic meters 2WR2 which could be directly used for billing. Due to their accuracy, durability, low maintenance and robustness, these meters became the future of heat and cooling measurement. Today they are the foundation of our smart heat and water meters.
What makes an ultrasonic meter reliable?
As the name suggests, ultrasonic meters use sound waves to measure flow. They are non-invasive and have no moving parts that cause clogging and pressure loss. They are temperature resistant (up to 130°C) and resilient against abrasion and pressure spikes, making them very accurate, low maintenance and a reliable choice for heating and cooling systems. With their in-built remote readout capabilities, the meters can collect data remotely without the need for additional auxiliary equipment, unlike mechanical meters. In 1989, the company came up with their second generation of ultrasonic meters with the D-cell batteries, which brought more power and a longer meter lifetime.
40 years of technological evolution
When Landis+Gyr introduced their first ultrasonic meter the 2WR2 in 1983, the volume measurement was limited to a single-tube connection for electronic surveillance (EAS) with a dynamic range of only 1:50 . Employing several circuit boards and discrete structures for ultrasonic measurement, the meters were initially produced for Germany alone. However by 1987, the entire DACH region was being served.
The second generation of ultrasonic meters introduced in 1989, featured brass transducers, to improve temperature resistance. In the next five years, the company introduced its first M-Bus module. The company's newest version, 2WR5, made magnificent technological advancements; the meter had a radio system operating at 433 MHz as well as a selection (or wealth) of different other communication interfaces (e.g. M-Bus, current loop, analog module, pulse output…). The meter had the capacity to record 36 monthly values and had a lifespan of 16 years. Shortly afterwards the first cooling ultrasonic meters were introduced for customers in China and the United Arab Emirates.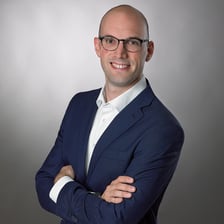 "In these forty years, we have made tremendous technological progress with the sole objective of strengthening and streamlining the overall metering and providing end users with visibility and accessibility to their consumption." says Johannes M. Koch, Head of Global Business Unit Heat & Water Metering. "Our Latest Ultraheat T450 is designed to ensure almost unlimited service life with Power over M-Bus. Our design principles continue to be flexibility, intelligence, reliability, practicality, and robustness, and in these four decades, we have constantly improved our meters upon these principles."
The radio communication modules used in LPWAN radio networks (Low-power wide area network) enable wide range of new NB-IoT (Narrowband Internet of Things) use cases and provide reliable data transmission particularly since most meters are installed in difficult locations such as basements, remote rural areas, undergrounds facilities and so on.
Made with Environmental Social Governance factors in mind
Landis+Gyr complies with the highest European quality standards such as EN 1434, ISO 9001, ISO 45001, ISO 14001 in the manufacture of smart meters and are controlled and certified from independent authorities like PTB (Physikalisch-Technische Bundesanstalt) in Germany.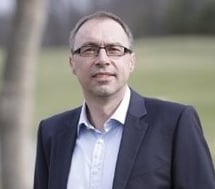 "All our meters are designed with sustainability in mind. For example, our meters are made from robust but lightweight material that is easy to handle resulting in low transport costs and reduced carbon emissions." adds Stefan Fischer, Head of Portfolio Strategy Management. "In addition, we have continuously improved the energy efficiency of our products, which means that we can use smaller batteries with less lithium, which is also good for the environment."
This year, Landis+Gyr have not only reached the milestone of 40 years of pioneering ultrasonic metering, but also sold over 6 million ultrasonic meters and helped industries and municipalities to assure the secure, precise, and reliable measurement of their heating and cooling systems.
"We now look forward to supporting water utilities across Europe in tackling non-revenue water by detecting leaks and breaks within the distribution networks to help simplify water management." adds Johannes. "We want to help communities not only to manage energy better but also to manage water better."