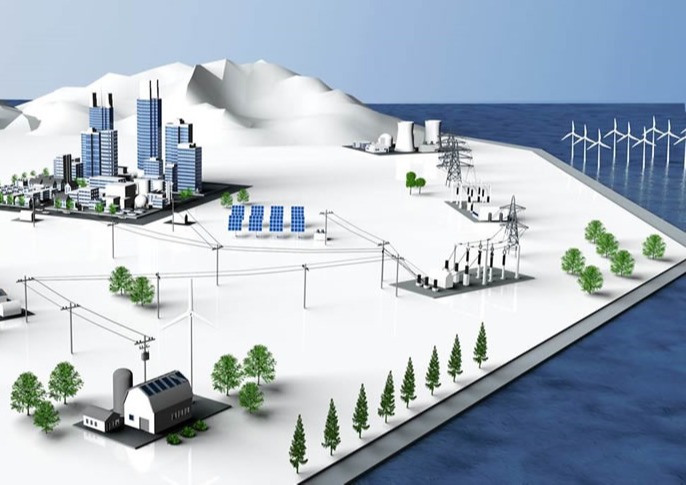 Whether it is a first-time installation, a second wave implementation, or a transformational upgrade, building an Advanced Metering Infrastructure (AMI) is a journey. What steps do you go through once you've committed to taking your AMI to the next level?
1. Deploy
- Building a Strong Foundation
Whether your metering infrastructure covers residential, industrial or commercial areas, it's crucial to ensure a secure and seamless deployment that integrates well with your existing ecosystem. To do this, ask yourself the following questions:
Does your measurement range suit the various use cases in residential, industrial, and commercial settings?
Are you equipped with precise metrology and flexible billing capabilities?
Do your solutions seamlessly integrate with your current infrastructure?
Are your solutions open, scalable, and ready for future needs?
Remember that standardized solutions reduce cost, complexity, and implementation time.
2. Connect - Ensuring Reliable Communications
Reliable communication is essential for your AMI. Whether you're using Power Line Communication (PLC) or cellular communications, it's vital to ensure that every meter can be consistently reached. Consider the following:
Does your AMI cover all the necessary communication protocols?
Can your systems communicate with remote locations?
Are your meters ready for IoT-enabled use cases?
Do your meters need to connect to various systems simultaneously?
Can your AMI effectively prevent and manage network congestion?
3.
Optimize - Turning Data into Insights
Efficient operations are the key to extracting actionable insights from energy consumption data. Make sure your head end system, meter data management system, and other software provide valuable analytics for billing, network operations, and asset management. Ask the following questions:
What additional capabilities does your software offer beyond meter management?
How well does your software integrate with your existing systems?
Is it scalable to handle the growing number of metering points?
What alerts, alarms, and analytics are available to manage disruptions, outages, and supply quality?
How can you maximize asset utilization, minimize costs, and improve SAIDI/SAIFI scores?
4.
Protect - Ensuring Resilience and Security
The increasing complexity of AMI requires robust security measures. Protect your meters, software, and data. Consider the following:
Is the security architecture from device to cloud well-hardened?
Can you proactively detect threats and anomalies in your AMI?
How are access and encryption keys managed for high-level security?
Do you have alerts and alarms for operational failures and outages?
Is there a vulnerability management process for edge devices and systems?
5.
Engage - Meeting Consumer Expectations
Consumers now demand transparency and control over their energy usage. Ensure that data from sensors and smart meters reaches consumers in a meaningful and actionable way. This can lead to new offerings, business models, and revenue streams. To achieve this, focus on:
Offering energy management apps and services to empower consumers.
Delivering accurate billing and effective energy management.
Embracing data as a tool for innovation in your offerings.
Getting there
To successfully implement an advanced metering infrastructure, it's essential to partner with reliable energy management service providers. Depending on your specific needs, expectations, and ecosystem, the right partner can help you navigate this journey effectively. Consider these questions when selecting a partner:
Some of the key questions to consider when choosing a partner are:
Does your partner offer a scalable, future-proof portfolio of devices and solutions?
Can your partner deliver professional services, consultancy and expertise across each stage of your rollouts and operations?
Does your partner have the logistical footprint to match your needs and consistently deliver on time and with quality?
Can your partner offer end-to-end security across your AMI?

Is your partner capable of helping you develop new offerings and business models?
Smart meter rollouts are complex projects that impact utility operations extensively. Whether your service area encompasses tens of thousands of metering points or a million, every project has to go through similar phases of project management, technical specifications, training, organizing clean-up and testing. Working with customers of all sizes, in various markets, with different needs and requirements, Landis+Gyr has gained unique insights and competencies to support smart meter rollouts.
Get in touch with us to learn how we can help you deploy and operate your smart metering systems.