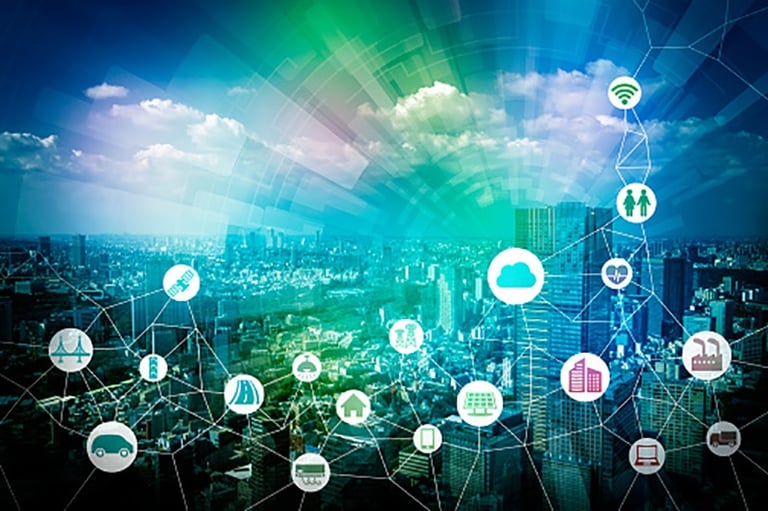 Utilities today face unprecedented challenges and opportunities as they strive to meet the increasing demands of their customers and stakeholders. To meet these demands, they need an advanced metering infrastructure (AMI) ecosystem that can provide reliable and accurate data, support multiple use cases, and generate actionable insights to help them optimize their operations and customer service. But what should be taken into account when building your metering ecosystem? Here are 7 things to consider when building your AMI:
1. Precision readings from edge to enterprise
Look for state-of-the-art, IoT-enabled meters that are specialized for residential, industrial, commercial, and grid-level use cases. Whether its for electricity, water, gas or heat management, these meters should provide precise readings that are accurate, reliable, and available in real-time. Moreover, these meters should be easy to deploy and integrate seamlessly with your existing infrastructure.


2. Reliable, versatile communications
Communication is a core component of any smart-grid or AMI implementation. Depending on application use cases, geography, rural/urban areas or existing infrastructure however, a grid operator may choose PLC, mesh or cellular communications. Ensuring good coverage, speed and reliability is key. Often the AMI may need support for multiprotocol communications to enable secure, reliable data transfer simultaneously to SCADA/HES systems for example.


3. Versatile Software Platforms
To generate actionable insights from the data collected by your AMI ecosystem, you need versatile software platforms (such as Head end systems and Meter Data Management systems) that can manage your metering ecosystem, extract edge intelligence, feed your SCADA and other systems, manage deployments, and more. These software platforms should be easy to deploy on-premise, in a private cloud, multi-cloud, or hybrid environment.


4. OT and IT Security
Your AMI ecosystem should prioritize data security by offering secure and encrypted communication protocols, secure storage of data, and comprehensive security monitoring and management. As critical infrastructure, smart grids require the highest levels of security achievable within operational and financial constraints. A comprehensive security architecture with built-in security from planning though implementation and operation is essential. A holistic approach based on tested industry standards, trusted ICT and OT end devices – and partnership between technology vendors, DSOs and regulators in defining security policies and procedures – can keep smart grids secure.
5. Scalability
The AMI ecosystem will need to be flexible and scalable, enabling you to grow and adapt your infrastructure as your needs change. This may mean moving to the cloud where Software, infrastructure or even professional services are all offered as subscribed or managed services. More and more utilities are moving to service-based delivery models to make business processes more flexible, reduce technology risks, and minimize costs. Find the service level that best meets your needs and budget.


6. Integration and interoperability
Your AMI ecosystem should integrate seamlessly with your existing infrastructure, including your SCADA, HES, Billing, CIS and other systems. This integration should be easy to manage and enable you to leverage your existing investments. With the advance of communications technologies, smart devices, and consumer engagement, network interoperability has become a key requirement in utility IoT implementations. It unlocks benefits such as reducing supply chain risk, avoiding vendor lock-in, reducing costs, and enabling a wider ecosystem of IoT sensors and devices for multiple applications.
7. Longevity and partnership
Finally, consider the lifespan of your AMI ecosystem. Your ecosystem should be built to last, with advanced meters that have a long lifespan and software platforms that are regularly updated to support new use cases and technologies. It is vital to develop the right partnerships with your AMI vendors for this so that they support you with a wide portfolio of devices, solutions and services over the long term.

Thus when building your AMI ecosystem, it's essential to ensure that you're getting precision readings via reliable connectivity to versatile software platforms while ensuring grid and data security. Additionally its vital to build for the future and ensure scalability and integration beyond existing systems, to ensure that your AMI can extend, grow and evolve with future needs. By carefully evaluating each of these factors, you can build an AMI ecosystem that meets your needs, supports your goals, and delivers value over the long term.