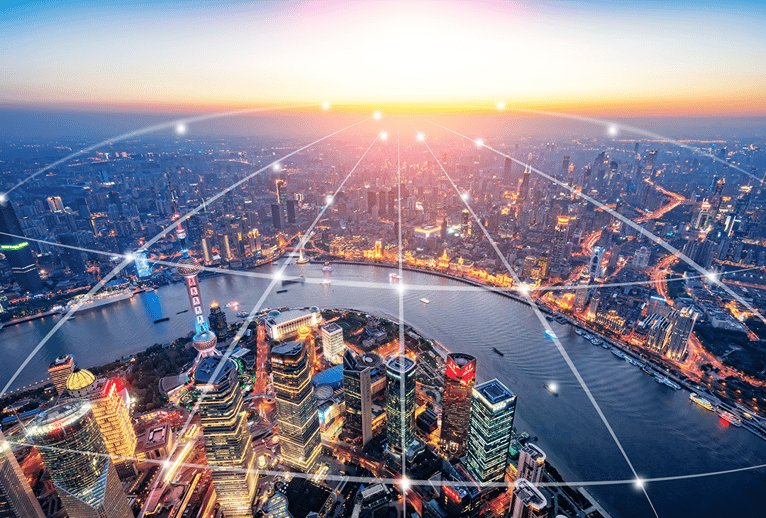 Communication is a core component of any smart grid or AMI implementation. Depending on application use cases, geography, rural/urban areas, or existing infrastructure, however, a grid operator may choose PLC, mesh, or cellular communications. With an increasingly diverse and active consumer base that now includes prosumers, electric vehicle charging, renewables, and more, how can utilities ensure that all these segments are served without disrupting their AMI?
As utilities grapple with an evolving landscape that includes prosumers, electric vehicle charging, renewables, and more, selecting the appropriate communication technology becomes crucial to ensure seamless service delivery without disrupting the existing AMI. In this blog, we explore the three main technologies dominating the AMI market today: Power Line Communications (PLC), Radio Frequency Mesh (RF Mesh), and Cellular.
Power Line Communications (PLC)
Power Line Communications leverage power lines for data transmission and represent a mature technology with various open standards and vendor alliances like the G3-PLC alliance. Considered cost-effective, especially for smart meters with small volumes and longer intervals between communications, PLC is prevalent in Italian, French, and Spanish AMI systems. However, as edge applications demand greater bandwidth and near real-time communications, PLC requires higher meter density per substation and additional data concentrators, resulting in increased costs.
Frost and Sullivan's 2021 Electricity Metering report predicts PLC's continued dominance until 2026, with a market share decline from 57% in 2022 to 52% in 2026. Concurrently, shipments with cellular LTE/IoT are expected to rise from 13% to 39% during the same period.
Radio Frequency Mesh (RF Mesh)
RF Mesh communications utilize unlicensed RF spectrum in a mesh topology, with smart meters acting as transmitters/receivers communicating with each other. Operating at frequencies around 900 MHz to 2.4 GHz, RF Mesh offers good bandwidth and is grid-independent, ensuring communications resilience during power outages. However, proprietary solutions and limited access to RF spectrum frequencies in Europe pose interoperability and standardization challenges for RF Mesh.
Cellular P2P
Once considered less cost-competitive, cellular communications today offer significant advantages and are a lot more cost-efficient. It utilizes public infrastructure, reducing CAPEX and OPEX associated with private networks. Ideal for areas where PLC and RF Mesh are impractical or costly, Cellular P2P enables quick service activation with minimal investment. Unlike PLC or mesh architectures, upgrading cellular metering infrastructure is independent of and poses no threat to the existing setup, simplifying hardware, firmware, and service enhancements.
Considerations for Cellular Topologies:
Connectivity as a Service: Despite concerns about dependence on telecom operators, packaging cellular connectivity into an AMI solution can provide grid operators with greater flexibility, coverage, and availability. This approach streamlines installation, offering a single point of contact for efficient, reliable, and secure service.

Cybersecurity in Public Networks: Security remains paramount in public networks. Choosing vendors that guarantee end-to-end security, from device to cloud, ensures data integrity, confidentiality, and compliance with regulations like GDPR.
Transitioning Successfully:
As smart grid technologies evolve, utilities must carefully consider communication technologies to meet the diverse needs of an increasingly dynamic consumer base. Whether PLC, RF Mesh, or Cellular, each topology offers unique advantages and considerations. The key is to align the chosen technology with regional requirements, ensuring a seamless transition that prepares utilities for the IoT-driven future of smart grids.
The choice of communication topology depends on regional setup, regulations, and customer expectations. Transitioning between topologies requires meticulous planning, impacting various utility operations. A successful example is Vores Elnet in Denmark, which transitioned to Cellular P2P in 2021. By adopting the Landis+Gyr E360 residential meter, they achieved scalability, flexibility, and IoT readiness without disrupting customer service.