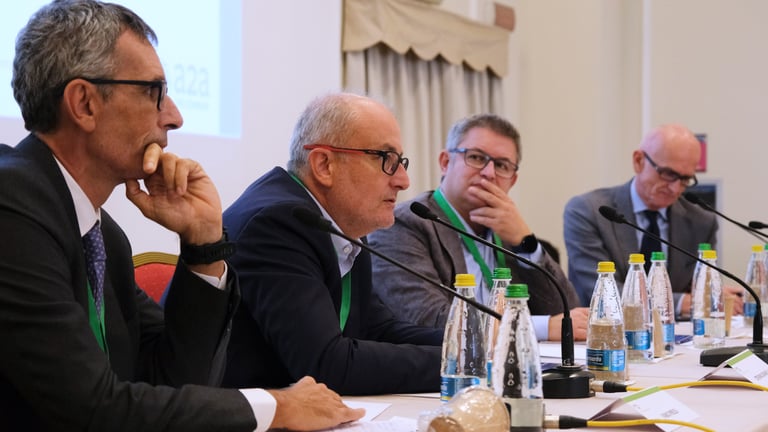 On September 27th Landis+Gyr and Etrel hosted an e-Mobility event at the Grand Visconti Palace, Milan. Entitled Smart Technology & New Business Models the event featured industry players and energy policy representatives, presenting a unique opportunity to understand the status of the e-mobility infrastructure deployment and how this fits within the overall national energy strategy.
e-Mobility - Making a mark on Italian grids
With Electric mobility becoming a key element of electricity market, the event highlighted the strong influence that e-mobility will have on the development of smart grids in Italy. However, for the successful integration of EV charging ecosystems. both technologies and business models should allow the optimization of power demand with a smart, flexible and interactive management.
e-Mobility development in Italy
The morning section of the event began with an overview of the overall Italian energy market and the main drivers of its evolution. It opened with Marcello Capra, Delegated for Strategic Energy Technology (SET) Plan, Ecologic transition ministry ("Ministero della Transizione ecologica") explaining how various European programs are implemented in Italian incentive and regulation framework.
This was followed by a session where companies and utilities actively involved in the EV revolution explained their objectives, strategy and issues. Stefano Granella, Chief Strategy & Growth, A2A Group and Fabio Pressi, CEO A2A e-Mobility explained how transition to ev-mobility will massively reduce overall transportation energy consumptions and presented growing ambition as national Charging Point Operator (CPO).
Lucija Duderija, Senior Key Account Manager Etrel, then shared how Etrel interactive charging solutions could help in the development of future proof EV charging ecosystems. She shared how charging smart via a controllable and connected chargers can help in adapting to grid conditions making EV charging flexible and cost effective for both consumers and the grid.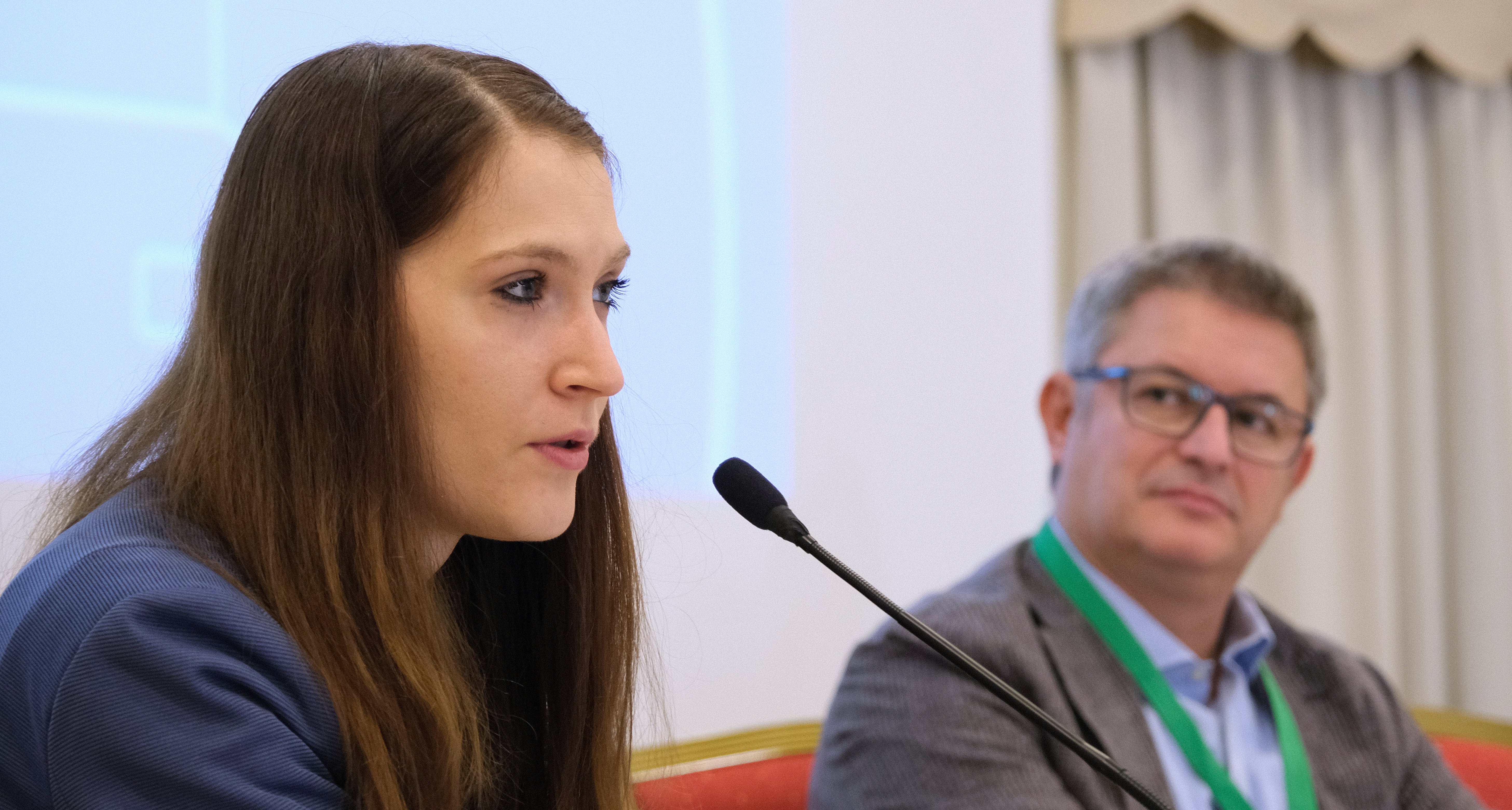 Innovation and sustainability in e-mobility
The overview of e-mobility in the Italian context served as a perfect backdrop for the two roundtables where several stakeholders of Italian energy policy were invited to panel discussions on innovations , challenges and drivers for sustainable e-mobility .
Roundtable 1 - Innovation and Challenges : The first roundtable featured innovative players in the EV market such as E-Vai, eV-Now, On Electric Charge and Enerhub whose innovative business models support a sustainable development of EV market. This included Federico Rivelli, E-Mobility Project Manager Enerhub and - Claudio Piazza, Managing Director On Electric Charge
Roundtable 2 : Sustainable mobility - drivers for cultural and systemic transition : Featuring energy policy representatives, this roundtable opened with the Italian Republic Senator and the president of the Industry Commerce and Tourism Commission, stressing the importance of energy sector and their commitment to a faster ecological transition. This was followed by Maria Evelina Saracchi, Centro Studi PIM - Metropolitan City of Milan and Salvatore Loschiavo, councillor of Busto Arsizio Municipality sharing examples and data of the impact and enormous benefits that sustainable mobility would have on Italian citizens. Matteo Caldera, Chief Energy Community ENEA then showed how microgrid models ("Comunità Energetiche"), recently regulated in the national law, could leverage further the benefits of e-mobility.
Building resilient EV charging ecosystems
In the afternoon a technical session on Etrel hardware and software technologies was held to provide concrete examples of EV charging use cases and the advanced hardware and software solutions available for building robust EV charging infrastructures. This included
Dynamic Load balancing – saving costs at every touchpoint
Cluster solutions – fair access to energy in large parking lots
Contactless payment – future of public charging experience
Key takeaways
The event was a unique opportunity to understand the status of e-mobility infrastructure deployment in Italy and its fit within the national energy strategy. It became clear that charging stations are not to be considered simply as additional sockets. Neither should companies operating in the sector be treated as standard installation and maintenance companies. Not only is there a need for smarter infrastructure with edge and cloud intelligence but also the ability of companies to effectively manage large amounts of data related to a multidisciplinary environment.
We thank all our speakers and participants for being part of the riveting conversations and discoveries on innovative business models, policy considerations and edge EV-charging solutions.