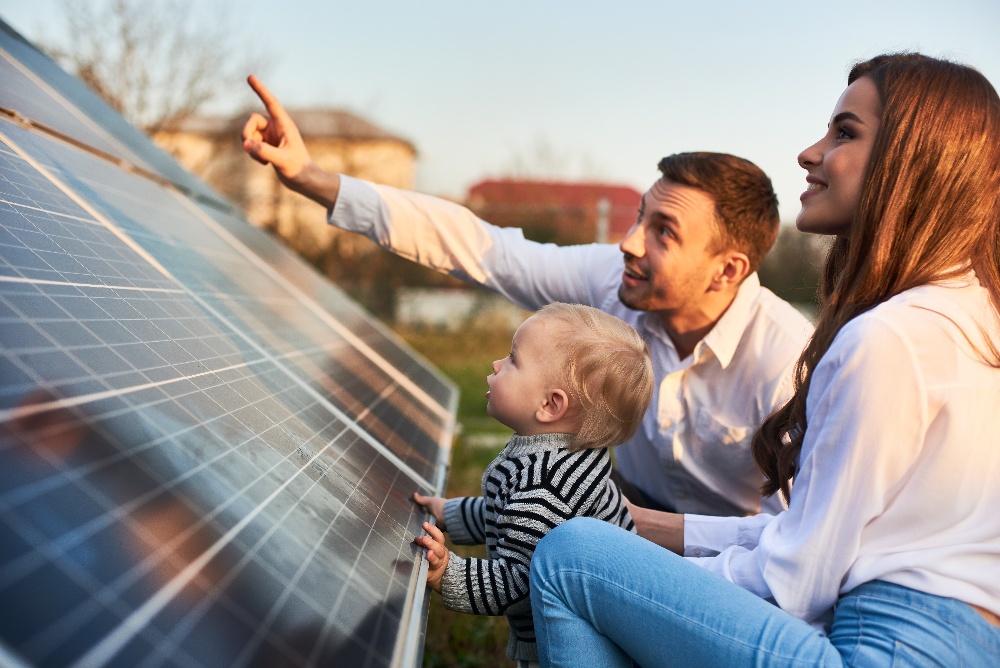 Energy used to flow one way down the value chain. Power plants generated power, high-voltage lines transmitted it to your neighborhood substations, and wires from poles brought it home. All of this happened behind a meter, with consumers only ever engaging when using electricity or paying a utility bill. They knew nothing of how they got their energy let alone do anything about it. However, this is beginning to change.
One direction no more
Today, the grid is a multidirectional, decentralized ecosystem that also includes renewable energy, electric vehicles, and consumers are no longer just consuming but also producing energy off their solar rooftops or wind farms. As demand continues to surge and we chase decarbonization targets and sustainable development goals, how does an industry, traditionally opaque to consumers, deliver greater value and build deeper relationships?
From passive consumers to active participants
"Where's my electricity coming from? Who's my supplier? When's the
best time to charge
my electric car? How do I
control my spending
and reduce my carbon footprint? Can my
solar roof
make money for me? "Grid participants no longer want to remain passive subscribers. They not only expect to get what they need, when they need it, without the friction of middlemen but also demand transparency, control, and empowerment.
More and more consumers in homes and industry are investing in their own solar panels and wind farms. As energy producers, they are looking not only to be self-sufficient, but also to profit from any surplus energy they can contribute to the grid. With advances in energy storage, battery systems and electric vehicles, these 'prosumers' will become energy traders and want to optimize their consumption and production for the most commercially advantageous times of the day.
Challenges old and new
Regulators are imposing tougher scoring and penalties; supplier switching is getting easier and erratic EV charging and renewables are throwing the grid into imbalance. Like every other industry visited by the forces of digitalization, decarbonization and decentralization, the energy and utility industries face increasing pressure to reinvent themselves. As climate change takes center stage, it's not just national regulations and international targets that are changing. People worldwide are seeking inspiration and empowerment to act and contribute while also not becoming part of the problem.
A new role
DSOs and grid operators today are responsible not only for the reliable flow of energy, but also of information. Not only are they expected to balance demand and supply, integrate renewables, accommodate electric vehicle charging and ensure a safe, efficient network but also to give secure, non-discriminatory access to information to suppliers, consumers, regulators and other participants. As consumers turn away from commoditized, centralized, and coal-fired electricity towards renewables and battery storage, the future for grid operators will be in the new revenue streams afforded by energy services, data, and analytics at the grid edge. Grid Edge solutions delivering actionable analytics on consumption, power quality and asset health offer huge opportunities for energy companies to compete in the new energy marketplace. Grid operators will therefore need to transform their services and business models and embrace their new role as data hubs and market facilitators in the Utility 4.0 era.
Stepping up for the edge and the enterprise
Digitalization across industries has brought new possibilities and greater expectations from consumers, grid participants and DSOs. Yet despite the OT/IT convergence and IoT-enabled meters, the vast benefits of the data collected by smart meters still elude DSOs, not to mention end consumers. Actionable intelligence on consumption, power quality, and asset health can help DSO's boost grid resilience, revenues and regulatory compliance. Edge intelligence, when done right, can bring appliance level insights to consumers for personal energy management while ensuring data privacy. Thus, energy companies and grid operators must harness the power of digitalisation to better engage their increasingly savvy consumers.
Conclusion
Powered by digitalization, OT/IT convergence, and the democratization of data, the energy consumers of the future will be connected, autonomous, and often actively contributing to the grid, transacting on the new Internet of Energy. Energy providers and DSOs will therefore need to prepare themselves for their changing role in the energy, utility value chain as data hubs and market facilitators. Advances in cloud computing, internet of things, artificial intelligence and machine learning provide utilities with the necessary tools for this transformation towards enhanced customer experience and improved operational efficiency.
Get in touch with us to learn how you can extract and use actionable intelligence from edge to enterprise.