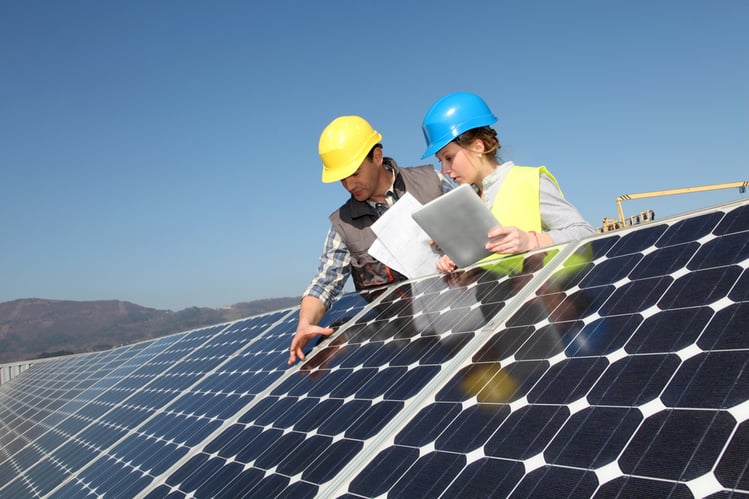 Integrating renewable energy into the low-voltage (LV) grid is a topic that we have discussed with over 40 DSOs in Europe and came to the understanding that a huge portion of new connection requests, especially for PV plants, are being rejected or significantly delayed.
The challenge of connecting PV plants to the low-voltage grid is widespread among European DSOs (distribution system operators) and is causing significant concerns within the industry. To shed light on this problem, let us delve deeper into the various facets of this issue and explore potential solutions to address it.
Common challenges across Europe
The rejection of connection requests for PV plants is a matter of great concern for DSOs across Europe. Based on the feedback we have received from various DSOs, almost a third of all requests are being rejected. The reasons behind this high rejection rate are multifaceted.
One key issue is the lack of visibility regarding the voltage situation in specific areas where new connection requests are being made. DSOs often struggle to obtain comprehensive information about transformer loading and are unable to assess the potential impact of new connections on voltage stability across long distribution lines. Furthermore, there is a concern that adding more PV plants to certain areas may increase existing voltage stability problems, potentially leading to more frequent power outages.
Another DSO, which today already has a more comprehensive view of its network, shared with us, that they are acutely aware of the bottlenecks arising from increased load and new renewable energy connections. However, expanding the network's capacity to accommodate these demands presents a significant challenge, especially when faced with a shortage of field personnel to implement necessary upgrades.


Bridging the Gap with visibility and control
So, what is the solution to this intricate issue? The key lies in a combination of comprehensive monitoring and advanced control capabilities. Many DSOs firmly believe that embracing these two elements together is pivotal to driving the ongoing energy transition.
Comprehensive monitoring is a critical component of this transition. It provides a more profound understanding of network dynamics, particularly regarding voltage stability. This increased visibility empowers asset managers to make more informed decisions, particularly in areas where they previously lacked visibility. It fosters faster acceptance of new connection requests and provides peace of mind to both asset managers and grid operators.
As an alternative to extensive grid upgrades, particularly in scenarios where voltage issues primarily occur due to PV plants, integrating advanced control capabilities emerges as a vital step toward success. These control capabilities enable the regulation of active and reactive power output from PV plants. Asset managers can thus expedite connection approvals with the assurance that they can intervene or curtail power generation during critical grid scenarios. This streamlined approach ensures network stability and underscores a commitment to the responsible expansion of renewable energy sources.
Landis+Gyr, a pioneer in the industry, has already deployed several innovative solutions aimed at assisting DSOs in managing the grid more efficiently and accelerating the integration of renewables. One such solution is the E660 with the E66C intelligent communication module. Aligned with the Network Code on Requirements for Generators (EU 2016/631), this solution offers the capability to regulate the active and reactive power output of PV inverters based on voltage levels in the network. With this solution, DSOs can ensure that PV plants have no detrimental impact on the distribution grid, instilling confidence in their ability to expedite the integration process. Furthermore, knowing that network operators will always have a connection to every plant, with the capacity to reduce power output or shut it down in emergencies, gives confidence to all stakeholders involved.
This solution also presents significant benefits for PV plant owners. Having a plant with regulatory capabilities enables it to adapt to critical situations by producing slightly less power, when necessary, which is far more advantageous than having a smaller PV plant or no plant at all.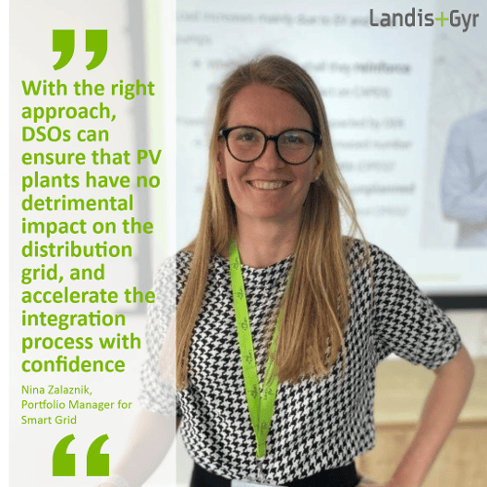 Final thoughts
Choosing the right approach to this challenge brings benefits to all stakeholders. At the end of the day, we all want to have a green future and a clean environment. I firmly believe that a comprehensive solution for monitoring and control will be the driving force to enable more integration of renewable energy resources into our network, while still ensuring that power with the highest quality is always delivered to everyone.

Get in touch with us to learn how we can help you deploy and operate your smart metering systems.