Fingrid Datahub – A national initiative
In February 2022, the Finnish electricity market introduced a centralized information exchange system for the retail market called Datahub. This national Datahub brings together information on electricity usage, contracts, and consumption for over 3.7 million electricity usage locations across Finland all in one place and is expected to be used by over 100 electricity suppliers and 80 distribution network companies to serve electricity consumers. The Finnish national Datahub is administered by Datahub Oy, a fully owned subsidiary of Fingrid, the Finnish transmission system operator.
Simpler, faster, smarter
Before the Datahub was implemented, electricity consumption data was and still is stored in various companies' systems. Data transfers across these multiple systems can cause delays and complications in operations ,such as supplier switching, which happens over 400,000 times a year in Finland. With the implementation of the Datahub, information for each location, such as the customer or consumption data from both the network service company's and the electricity vendor's systems are made instantaneously accessible to the authorized parties. This would significantly speed up, simplify, and improve processes for all parties, from grid operators to consumers.
What is in it for consumers?
With the Datahub, an electricity consumer can monitor the consumption information of their metering points in a single system, independently of DSOs or electricity suppliers. Information security and privacy are ensured, and information can only be accessed by the parties authorized to do so. When all information is in a single location, it is also easier to trace. By providing all parties with equal, simultaneous and real-time access to centralized information, the Datahub is expected to increase competition and transparency in the market thus encouraging innovation towards new types of services related to energy efficiency.
Kajave joins the ranks
Among the distribution network operators in Finland expected to join the Datahub initiative is Kajave Oy. Kajave distributes electricity in the Kainuu area and parts of North Ostrobothnia and is responsible for the construction, operation and maintenance of the power grid. Kajave Oy is part of the Loiste group owned by the City of Kajaani, the Municipality of Sotkamo and Kanerva Energia Oy.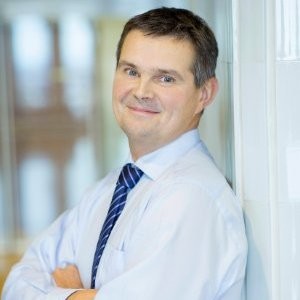 Timo Jutila, CEO of Kajave Oy
After the go live of the National Data hub in February 2022, Kajave was looking for solution to integrate their data into the data hub. They found Landis+Gyr's Datahub Connector (DHC) service as the ideal solution to transfer their metering data into the Finnish national Datahub and signed an agreement on this matter on 25th Apr 2022.
"With the system from Landis+Gyr, we aim to bring the benefits of the datahub to us and our customers." Timo Jutila, CEO of Kajave Oy, highlights.
A phased approach
The delivery of metering data to the Datahub will be transferred in two phases to the DHC service. First, the current Datahub 1.0 functionality will be migrated to the service in autumn 2022, followed by the implementation of Datahub 2.0 functionality according to national Data Hub schedule by the end of 2022.
According to Jutila, the change will reduce system interfaces and thus increase data availability and improve data accuracy. "Ultimately, smart meters and the systems that support them will enable customers to improve their own energy efficiency and thus contribute to the transition to more green energy system."
Kajave will also migrate other metering data processing functionality to the existing Landis+Gyr AIM system. After this transfer, the validation of the metering data, the calculation functionality required by the distribution network and the long-term storage of the metering data will only take place using the Landis+Gyr AIM system. The processing of measurement data for district heating metering points will also be transferred to the AIM system. By changing the system and service solution, Kajave will be able to focus more clearly on the system functionality required by the distribution network operator. At the same time, Kajave will be able to simplify its information system architecture and achieve cost savings.
A trusted partner
Kajave and Landis+Gyr:n have been working together constructively for decades. During that time, measuring devices have evolved from mechanical meters to static smart meters and sensors while the reading of measured data has evolved from local reading to remote reading. Today, Landis+Gyr is a trusted partner for Kajave in both device and system deliveries with over 60.000 energy meters in Kajave's network feeding energy measurements into Landis+Gyr AIM system.
With Kajave's integration into the national Datahub, consumers would get Improved access to real-time metering information enabling them to improve their energy efficiency and future demand response services. Additionally, this would enable a wide range of network monitoring and control functions and also streamline contracting processes in conjunction with the national Datahub.
Get in touch with us to learn more about how the Landis+Gyr Datahub Connector service can help you.