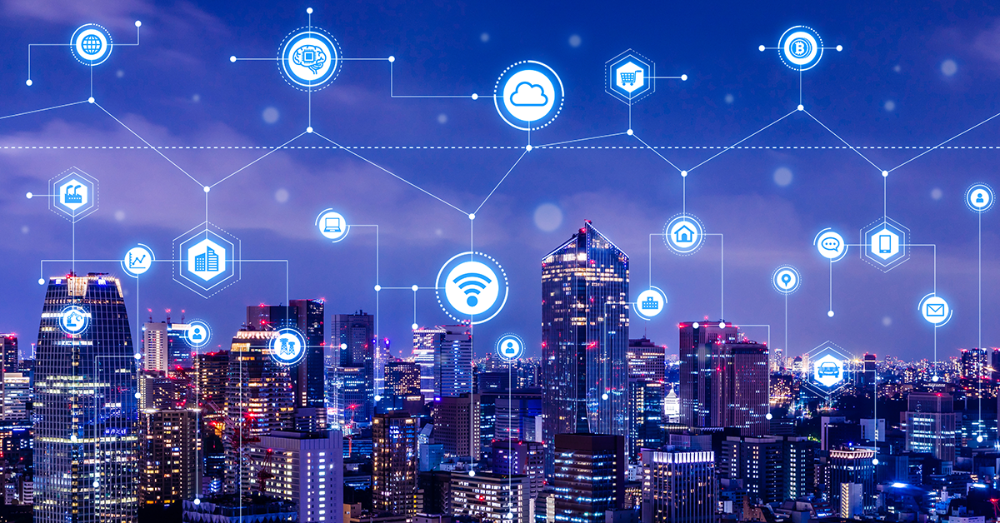 Communication is a core component of any smart-grid or AMI implementation. Depending on application use cases, geography, rural/urban areas or existing infrastructure however, a grid operator may choose PLC, mesh or cellular communications. With an increasingly diverse and active consumer base that now includes prosumers, electric vehicle charging, renewables and more, how can utilities ensure that all these segments are served without disrupting their AMI?
Evolving technologies
The primary technology used to connect meters in the first European AMI deployments - Power-Line Communication (PLC) continues to be a force to reckon with to this day. Pioneer projects in Italy (Telegestore), France (Linky), Spain, and Sweden all had PLC as the leading communication technology on their neighborhood area network (NAN). The reason for PLC's adoptions in Europe was cost-effectiveness. The utilities could reuse the power grid to transmit data in a topology with a high density of meters per MV/LV transformer substation.
While never rolled out as widely as PLC, RF Mesh has been used as an alternative grid topology when there is a lower concentration of meters per substation, or where the infrastructure didn't qualify for the quality of PLC communication. Mesh topologies are less dependent on the grid topology because of ad hoc RF-networking. Moreover, its hopping capabilities ensure connection even on variable propagation conditions, without the need for line-of-sight between specific nodes.
During the first wave of AMI rollouts, cellular communication for neighborhood area networks (NAN) was not cost-competitive compared to PLC or RF Mesh. Therefore, it was usually reserved for the commercial and industrial metering and as the backhaul communication for the PLC data concentrators. However, with the latest advancements in IoT cellular technology, such as LTE CAT M1 and NB-IoT the main shortcomings of cellular communication have been overcome. Thanks to wireless communication with improved indoor coverage, support for mass connections in dense areas, lower power consumption and a total cost of ownership on par with PLC and RF mesh, cellular has become the default connectivity option for mass rollouts.


Benefits of cellular communication
Cellular communication can nowadays be very cost-effective. It grants utilities the use of public infrastructure from telecom providers instead of spending CAPEX in a private communication network with gateways and routers, and OPEX to install and configure those devices at poles and substations. Moreover, a point-to-point (P2P) topology also reduces recurring operational costs because fewer devices must be configured and supervised.
Besides CAPEX and OPEX matters, the implementation and maintenance of Smart Grid networks based on cellular communication are also more straightforward. There is no need for detailed network planning, design, configuration, and clean-up activities. During maintenance, the flexibility given by P2P allows for the removal and replacement of devices without disturbing and re-configuring of RF mesh and PLC network routing tables, such as in mesh networks.
In the past, it was sufficient to read out data once a day for monthly invoicing. Today however, the grid is far more dynamic and there are greater expectations from consumers and grid operators for real time insights on consumption, power quality, load profiles and more. Cellular technologies offer a scalable , robust and cost effective approach for extracting and utilizing the vast amounts of data needed in the IoT use cases of modern residential and industrial environments.

Transitioning successfully
Depending on regional setup, regulations and customer expectations, you may be able to use one or more of the topologies described above. Transitioning into a a new topology can significantly boost capabilities and offer the flexibility you need to address demanding consumers in an increasingly dynamic grid. However this would take significant planning as smart meter projects impact utility operations from billing to customer services, and from IT operations to network management.
Vores Elnet in Denmark made such a transition to cellular toplogy in 2021. Pursuing a more scalable, flexible and IoT ready AMI to address their 200,000 customers, they rolled out the Landis+Gyr E360 residential meter in multiple phases without disrupting the end users continuity of service. The international SIM and connectivity services offered by Landis+Gyr brought flawless data transmission and expanded coverage all without the need for a separate vendor for telecommunications. As a result, Vores Elnet were able to boost connectivity and up-time for 99.99% of its meters even in remote areas.
Download the case study to learn how Vores Elnet in Denmark transitioned from PLC to Cellular P2P without disrupting their existing grid operations and customer experience.