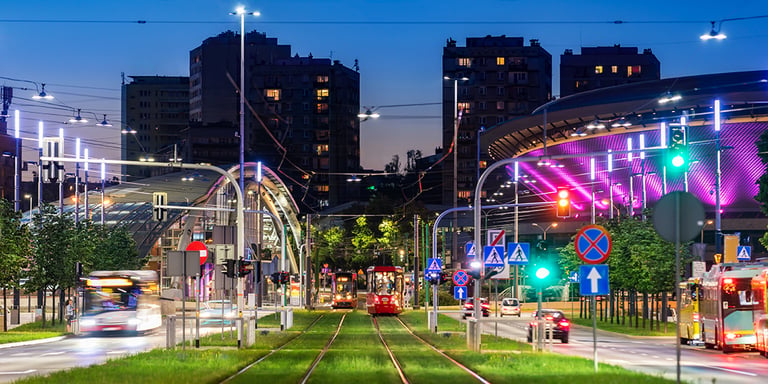 TAURON Dystrybucja S.A are building on their long-term cooperation with Landis+Gyr and extending the Converge solution to collect and control data from 425,000 ICG metering points.
Landis+Gyr and TAURON Dystrybucja S.A., one of the largest DSOs in Poland, have been doing business since 2005, when the very first contract for the Converge system was signed. The goal of the initial project was to set up Automated Meter Reading infrastructure to remotely collect billing data from biggest Industrial, Commercial and Grid customers. By 2011, the Converge system was handling data from 10,000 ICG customers.

Between 2013-2015, Converge operations extended to another five operational subsidiaries in TAURON (out of 11 in total), to manage data from 60,000 ICG metering points. The remaining 5 areas were operated with another system.

In 2018, TAURON Dystrybucja S.A. decided to unify the AMR systems across their operational subsidiaries. The two systems they were using at the time, including Converge, were evaluated based on several factors including system reliability, performance & flexibility. TCO (Total Cost of Ownership) also played a significant role in the final decision: hardware infrastructure costs as well as software license & maintenance fees were all factors. In the end, the contract was granted to Landis+Gyr. Converge was selected as the single AMR solution for all TAURON Dystrybucja S.A. ICG customers, and the license was extended to 125,000 metering points.

The system migration project was a challenge for the whole project technical team. Following more than a year of work, the FAT (Factory Acceptance Test) was signed in April 2020. This quick and successful turnaround was possible in close collaboration with experienced local technical staff and detailed project management.
Converge supports in meeting the regulatory requirements
TAURON Dystrybucja S.A. system development strategy is also influenced by regulatory decisions at the national level. In 2019, so-called 'Capacity Market' regulation required utilities to acquire load profiles also from the lower commercial segment. Furthermore, the 'My Electricity' scheme offered discount to encourage residential rooftop PV projects ranging in size from 2 kW to 10 kW.

These changes caused a growing need for remote meter reading. TAURON Dystrybucja S.A. decided to replace 100,000 electricity meters with new, smart ones, equipped with 2G/4G modems. In parallel, the regulatory incentive program led to significant increase of new PV installations in Poland – even 10,000 per month just among TAURON's customers! Landis+Gyr was able to support TAURON to manage the rapid change in metering with Converge system.

Following the growth in small PV installation and Capacity Market legislation, TAURON Dystrybucja S.A. has extended their use of Converge up to 425,000 P2P metering points in Poland – this is now one of the largest ICG acquisition systems in EMEA. The growth will continue in the coming years, thanks to the high performing solution and good partnership with TAURON Dystrybucja S.A..

About Tauron

TAURON Dystrybucja is the largest Distribution System Operator in Poland. The company serves approximately 5.6 million customers, to whom it supplies approximately 49.9 TWh of electricity annually.

The company is responsible for the development, operation and maintenance of power grids in southern Poland.

TAURON Dystrybucja is part of the TAURON Group, which is one of the largest business entities in Poland.