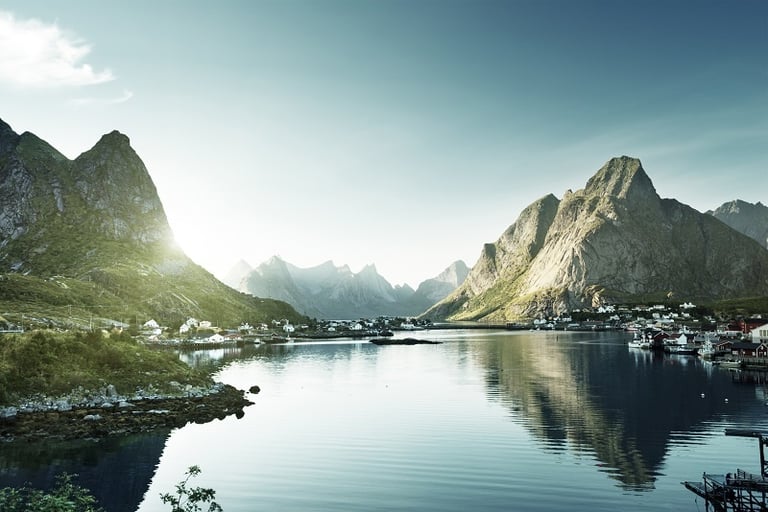 Colorless, odorless, indispensable for life. Arguably the most important, resource on the planet, water is under constant threat from climate change and leaky infrastructure. Ironically, while sea levels are rising on one hand, water shortages are becoming increasingly common on the other.
A wave of challenges
Water grids are vulnerable to internal and external threats – from cybersecurity, aging infrastructure, theft, fraud and leakages. Water grid operators are often understaffed and underfunded to deal with these cyberphysical threats and are expected to meet the highest legal, regulatory standards for the quality and security of water supply while allowing consumers to manage their consumption.
Where's the leak?
When it comes to using water judiciously. we can only control what we can see. We can watch our consumption levels in each household for example, take shorter showers, reduce yard watering or overflowing bathtubs. But what about the water losses we don't see?
In Europe, the average water loss is 26 percent and the value of water lost through leaky infrastructure totals approximately 80 billion euros annually. Some major cities both in Europe and North America have reported leakage rates of 30 percent or more. In some lower GDP countries, utilities have reported as much as 70 percent water loss. A lot of this is all happening underground and hard to discover.
Non-revenue water
When treated water fails to reach paying customers, due to theft, faulty infrastructure and leaks, it is called non-revenue water. It is among the more persistent problems in municipal water systems. Eventually, costs associated with theft, evaporation, faulty metering, poor data gathering, and especially leakage, are passed on to the consumers. The International Energy Agency has estimated that 34% of all water worldwide becomes non-revenue water. We cannot afford to lose drinking water at such high rates. Moreover, spending costly energy on purifying and pumping water into distribution networks only for it to be lost in transit doesn't help our sustainable development goals and NetZero targets.
Simplify water management
Water grid operators therefore need solutions that can help them safely, reliably & efficiently deliver water, protect revenues and empower consumers to manage water better. This includes:
Deliver actionable insights on consumption, billing and asset health

Identify and locate leakages, theft, fraud, temperature and stagnation

Strengthen grid resilience while empowering

consumers to manage their consumption.

Maximize savings and minimize Non-Revenue Water at the lowest TCO and smallest carbon footprint
Today there are new ways to measure water consumption in the digital age.
Water metering for the IoT era
Water readings today are often done either by customers reporting it in or by having maintenance personnel collecting data in densely populated areas using drive by or walk by measurements. However, by using modern connectivity for wireless measurement and advanced analytics, water grid operators can automate billing, predict network problems, relieve workforce, support advanced business models, lower costs & plan better. With NB-IoT connectivity, water metering can be done without visits and drivebys.
Landis+Gyr is introducing a new ultrasonic water meter series to simplify water management by offering:
Smarter measurements: Precision ultrasonic metrology and acoustic leak detection delivered through cellular NB-IoT, LoRATM, OMS or wMBus

Simpler operations - Easy deployment, minimal maintenance and hassle free, remote and automated readings.

Secure infrastructure with end to end, certificate-based security and role-based access

Sustainable solution - Green design for longer lifespan and lower carbon footprint
Get in touch with us to learn more