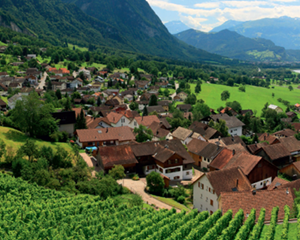 Landis+Gyr was the supplier of choice for a country-wide rollout in the principality of Liechtenstein.
Landis+Gyr delivered a comprehensive smart metering solution covering the entire European principality of Liechtenstein. The publicly owned utility Liechtensteinische Kraftwerke (LKW), the sole supplier of electricity in the country, decided to implement Landis+Gyr's Gridstream® end-to-end solution to optimize customer service, enhance awareness of power quality and facilitate outage detection.In 2011, LKW started a project with Landis+Gyr to introduce the new intelligent metering technology to improve their operations and the overall customer experience. Prior to the rollout, Landis+Gyr had already delivered devices to LKW. "We already had a business relationship with LKW, but this was the first time that we worked on project together," says Stephan Krähenbühl, Senior Customer Project Manager, Landis+Gyr EMEA. Part of the tendering process was demonstration which gave Landis+Gyr the chance to showcase the robust, proven functionality of their smart metering system.
After the successful software integration in LKW's system environment and the completed test phase with 850 meters, over 23,000 residential meters were replaced by E450 smart meters. Landis+Gyr's smart metering solution enables multi-energy measurement: gas, water and heat can also be read out without using additional hardware and all the data is managed in a single system. "We only need to connect the E450 via the integrated MBus interface to the existing meters to enable smart metering for all types of energy," says Krähenbühl. Currently, more than 3,000 gas, water and heat meters can be read out remotely, but there is potential for 9,000 more meters to be connected to the smart metering solution.