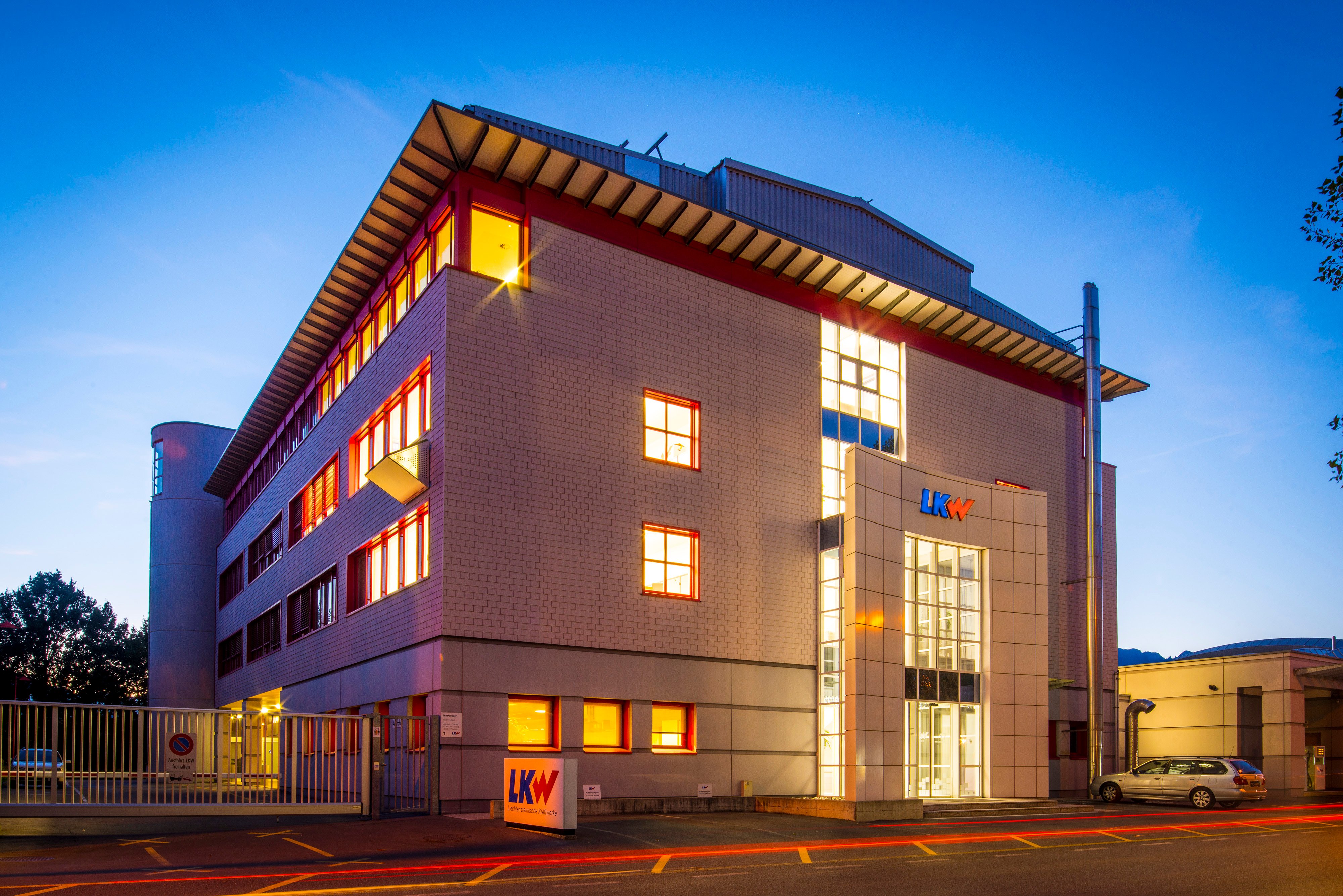 Liechtensteinische Kraftwerke (LKW) has outsourced data and software hosting for its smart metering system. Hosting in connection with the software-as-a-service (SaaS) contract covers data from more than 45,000 metering points and complies with the strictest security and availability criteria. After more than a year of productive operation, the verdict is positive: Data protection and system stability benefit from the externally operated technology platform; the cost-efficiency of smart metering has been optimized through the shift from capital to operating expenses. SaaS clearly represents a sensible path towards digitization, particularly for public utilities and smaller companies with fewer financial and human resources, which already operate a smart metering infrastructure or are about to roll one out.
Smart metering confronts energy suppliers and distribution grid operators with a number of technical and organizational challenges. In addition to financial burdens, many are hardly able to meet the high demands in terms of system operation and data protection with conventional infrastructure and a customary amount of human resources.
As-a-service concepts take the burden off the company by giving it a service provider with the required IT hardware and software in exchange for a recurring service fee. The company, as the recipient of the service, benefits directly from the immediate elimination of all investments in system technology, which is now rented. Over the medium to long term, it also has continuous access to the latest technology and doesn't need to set aside resources or human resources for the upkeep, maintenance, and regular updates of the components and software.
The required work is done in the background by the provider, who is able to make better use of its specialists than its customer, who is only able to use specialist expertise on a case-by-case basis – and, as a result, immediately. Having personnel with relevant qualifications on the payroll hardly makes any business sense at all. In the as-a-service model, these recurring services are a firm part of the contract; the service customer doesn't have to worry about them.


Liquidity-friendly rent

Shifting capital expenses (Capex) to operating expenses (Opex) also makes the as-a-service models particularly interesting in a business sense. Renting instead of purchasing software and associated system technology increases liquidity – and can make a key difference, particularly in the event of a financially demanding rollout. At the same time, planning reliability is increased as neither write-offs nor reserves for maintenance, repairs, updates, and upgrades have to be formed. A defined, plannable fixed service fee rules out any contingencies and the technology don't become outdated.

Software-as-a-service (SaaS) has already established itself in many sectors and is also becoming increasingly popular in connection with smart-meter rollouts in the energy supply sector. "As our customers operate in a dynamic environment that is constantly changing, they are considering new operative models. As a result, there is increased interest in managed services. They are provided by specialized external partners for the management of operations and processes of the advanced metering infrastructure of utility companies," explains Thomas Lenze, Head of Product Management Services at Landis+Gyr. The company has already completed numerous comparable projects at a global level and also in Europe. Currently, Landis+Gyr is a provider of as-a-service solutions for more than 340 utility companies with more than 15 million metering points around the world (2.5 million of which are in Europe); these solutions comprise the operation and maintenance of AMI systems.



Lean, simple processes with LKW

All as-a-service concepts aim to outsource complicated (partial) processes and to design them to be leaner and simpler. This also means that there is no off-the-shelf solution: Out-sourcing is not an end in itself but serves to integrate and strengthen existing capacities and roles and also to conserve one's own resources. The prerequisites for this are an individually balanced bundle of services as was also developed for the Liechtensteinische Kraftwerke.

LKW supplies the entire Principality of Liechtenstein with electricity. The range of tasks spans the grid operation of circa 300 kilometers of 10kV lines, 1,500 kilometers 400V lines, and more than 260 transformer substations in Liechtenstein. Liechtenstein is connected to Austria via a 110kV line and four 110kV lines connect the Principality with Switzerland. By the end of 2014, 23,500 household electricity meters had been replaced with a type E450 smart meter from Landis+Gyr and installed in order to record the meter data of 260 data concentrators in the transformer stations. At the same time, the end-to-end solution was expanded using Landis+Gyr AIM, which was initially operated on its own IT infrastructure. At the end of 2019, the decision was made to hand over data and software hosting to the long-term partner for smart metering within the framework of a software-as-a-service contract. With LKW, this now concerns circa 45,000 metering points including household and industrial meters as well as multi-energy metering points. In addition to saving and maintaining metering, order and billing data, the services also include implementation of all relevant security and data protection precautions.

The step towards SaaS followed comprehensive analyses and audits. They also took place on location in the European data center where the data was to be hosted in the future. The highest possible level of transparency was required across the entire chain from the meter up to and including data transfer to the customer systems. The entire solution was subsequently implemented during ongoing operation.


Security and protection of sensitive data

Distribution grid operators must guarantee the security of all data from metering and control systems. With respect to intelligent metering systems, this entails strict requirements in terms of physical, logical and organizational IT security, after all, smart metering involves sensitive, personal data. This is accompanied by the obligation to ensure conformity with respectively current data protection guidelines at all times. In Switzerland, the handling of data is provided for, among other things, in the Stromversorgungsverordnung (Electricity Supply Ordinance), the Stromversorgungsgesetz (Electricity Supply Act) and in the Datenschutzgesetz (Data Protection Act). Landis+Gyr is able to ensure compliance with all conventional ISO standards, data protection and security requirements so that the operation continues to comply with relevant regulations over the long term. Among other things, the head-end system (HES) hosted as SaaS is subject to Meta's certification.

The data center provides a high level of physical security with ultra-modern access and entry controls, extinguishing equipment and redundant systems to an extent that would not be possible in-house. The head-end and meter data management systems previously hosted at LKW are also operated in Finland. In order to ensure that LKW is able to securely access the external systems and data at any time and without any restrictions, Landis+Gyr has implemented reliable end-2-end security architecture.


Positive record

The initial work began in the summer of 2019 and by the fall of 2019, the system was already able to start productive operation. Stefan Volland, division head of grid operation management and power plants at LKW reflects on the success of their efforts: "The software-as-a-service model gives us maximum entrepreneurial freedom and risk minimization. By outsourcing all services relating to datahosting, system upkeep and maintenance tasks, we benefit from high system performance, data security and cost transparency. This opens up capacities for day-to-day business and efficient grid operation."
This text was originally published by bulletin.ch on August 26, 2021. You can view the article here