Landis+Gyr har tecknat ramavtal med Sinfra (Svensk Inköpscentral för Infrastruktur). Ramavtalet ger Sinfras medlemmar och deras dotterbolag tillgång till Landis+Gyrs produkter och lösningar inom smart elmätning från och med maj 2018.
Sinfra (tidigare Värmek) representerar sina medlemsföretag i Sverige inom hållbara upphandlingar och hanterar upphandlingsprocessen hela vägen från förberedelser fram till inköp och uppföljning. Sinfra erbjuder effektiva och säkra upphandlingar och bästa tillgängliga teknik till kunder inom el, fjärrvärme och vattenförsörjning i hela Sverige.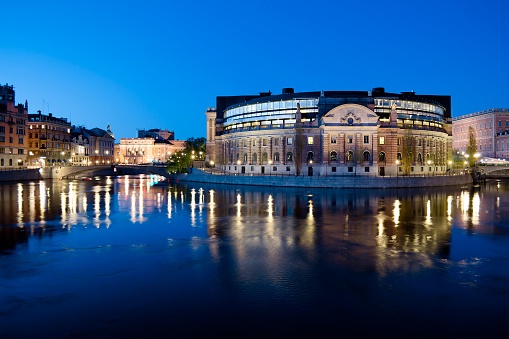 "Sinfra har höga kvalitetskrav och förväntningar på sina ramavtalsleverantörer. Vi är mycket glada över att vi uppfyllt dessa krav och får bevisa vår konkurrenskraft på den svenska marknaden vad gäller hållbarhet, prissättning, leveranser och service. Vi ser fram emot att samarbeta med svenska nätbolag genom detta avtal."

Jesper Nielsen, Head of Sales Sweden, Landis+Gyr.
Landis+Gyrs erbjudande via Sinfra omfattar smarta produkter och lösningar, exempelvis smarta elmätare med G3 PLC- och NB-IoT-teknik samt tillhörande kommunikationsenheter och komponenter. Avtalet inkluderar även kompletta lösningar som omfattar mätsystem och tillhörande tjänster.
För mer information, kontakta Landis+Gyrs lokala säljrepresentant:
Robert Lidgren, Sales Manager, Sweden
robert.lidgren@landisgyr.com
Tel. +46 70 339 2500
Jesper Nielsen, Head of Sales, Sweden
jesper.nielsen@landisgyr.com
Tel. +41 41 635 6174

Om Landis+Gyr
Landis+Gyr är en ledande global leverantör av integrerade energihanteringslösningar för energisektorn. Företaget har en av världens mest omfattande produkt- och serviceportföljer för att möta branschens komplicerade utmaningar och levererar kompletta lösningar för smarta nät. Lösningarna innehåller bland annat smarta mätare, tjänster, sensorer och automation för distributionsnät, laststyrning, analyser och energilagring. Landis+Gyr har verksamhet i drygt 30 länder på fem kontinenter och har en omsättning på cirka 1,7 miljarder USD, samt cirka 6 000 medarbetare som arbetar för bättre energihantering världen över.