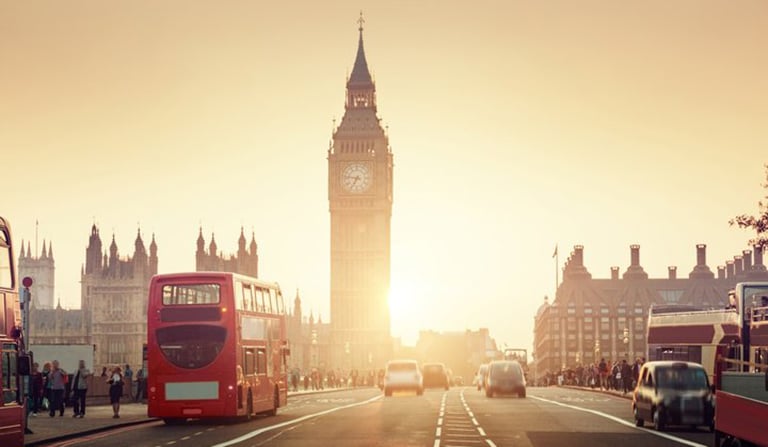 Alison Jeffers, who is Landis+Gyr's Vice President of Customer Delivery for the EMEA region, says collaboration between all stakeholders is key to delivering successful smart meter rollout projects on time and on budget.
Prior to joining the utilities sector, I worked in telecoms. One of my key accountabilities was rolling out IP telephony solutions. The issues encountered during these deliveries can be instructive for smart meter rollouts:
Typically, we would visit a customer's site and replace the trusted old analogue telephone on each desk with a 'shiny' new IP phone. Yet the new phones didn't work, leaving customers frustrated with the technology as the network performance that IP telephony relied upon wasn't good enough. Similarly, smart meters depend on having an IT communications end-to-end solution that works, if these devices are to operate successfully. It is not good enough to just think about the meter technology, you also need to take into consideration an entire ecosystem in which all the pieces need to fit together.
Operating in a world of connected solutions
Many IT projects fail, either through significant overruns on time or budget. One key lesson I have been able to draw from my own experience is that collaboration is crucial. We now operate in a world of connected solutions; we cannot work in isolation. We have to collaborate with our customers and within the business environment we are part of.
The UK is a good example of how complex the smart meter rollouts can be. Not only are there multiple smart meter providers but several different communication hubs also exist, all in the interest of having a competitive marketplace.
The smart meters have to be able to connect back to one of several communications hubs and the hubs are also set up to be able to communicate with all smart meter makes and models being installed in the UK market. Availability of various in-home device brands adds another layer of complexity. This degree of marketplace complexity has led to smart meter rollouts taking significantly longer than originally anticipated.
Around 53 million smart meters (electricity and gas) are being rolled out in the UK. Landis+Gyr was the first provider to achieve UK-wide compliance for SMETS 1 and 2 smart meters. Phase one has ended and phase two is still rolling out. Landis+Gyr has contracts to deliver over 25 million meters, meaning almost every other home in the UK will have a L+G meter installed when the rollout is fully completed. September 2019 was a record month, as we shipped our ten millionth SMETS meter.
Not a journey to do alone
But getting to this point has not been an easy journey. We couldn't do it on our own. The communications hub providers couldn't do it on their own, nor could the energy companies. Just over a year ago we launched the Landis+Gyr User Forum to facilitate collaboration. It began as a monthly meeting where our customers were invited to share 'pain points' and ideas. There was initial trepidation among clients, understandably, because their competitors were also in the room. However, in time, we found that when one customer had an issue, another customer would say they had a similar topic. This enabled us to come up with a solution and work through problems together, to ultimately solve things much more quickly.
The popularity of the forum began to take off. Today, not only do we have our customers, but also the UK government, communications providers, finance houses all attending; so that the whole ecosystem now comes together on a monthly basis. It's fantastic to achieve that level of collaboration and a great basis for a successful project implementation.


Take aways for a successful rollout
Keep it simple; don't underestimate technical complexity. For example, opt for standardized products. Don't bespoke if you don't need to.
New technology; you don't know what you don't know. We test our smart meters in an end-to-end IT solution, within our customers' environment, using the same test plan that our customers use, to identify and address technical issues quickly.
Set realistic timelines for pilots and testing.
Ensure your communication technology is fit for purpose.
Engage with your customers. Once trust has been lost, it's very hard to get it back.

If you would like to know more, contact one of our experts by filling the form bellow.