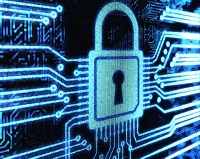 To ensure continuous energy supply, utilities must protect their energy management assets, comply with regulations and maintain customer trust. The consequence of not doing so is an increased risk of paying penalties and suffering damage from losing customers, revenue and reputation.
As the legislative and regulatory drivers around smart meter data privacy continue to take shape, the transmission of energy consumption data is coming under increased scrutiny. Unless they are secured, the data communications channels within smart metering systems can be vulnerable to malicious attacks, potentially threatening the energy network and exposing customers' personal data.
The European Commission is aware of the threat, and in the recommendations driving the smart meter rollout in the European Union it makes specific reference to the need for protecting personal data in smart metering systems and recommends the use of encrypted communications channels.
In this challenging environment, energy suppliers need to balance the need for secure systems with the commercial advantages that come from being able to purchase and interchange energy meters from several vendors.
The IDIS industry association, of which Landis+Gyr is an active member, drives the specifications of interchangeable and secure smart meters based on DLMS-COSEM, and verifies the interchangeability with its own verification and certification processes.
Power line communication has to be reliable in a challenging energy transmission environment and GSM mobile communications have been criticized for their vulnerable security features. The techniques used in IDIS DLMS secure communications are appropriate in this environment, and are able to add application layer authentication and encryption on top of many transport layer mechanisms including those used in mobile communications.
The Gridstream® solution from Landis+Gyr builds upon the interoperable and secure mechanisms specified by IDIS and DLMS for communication with energy meters, adding secure manufacturing, distribution and storage techniques for critical cryptographic assets in a complete and secure smart metering platform.
Energy suppliers can use the Gridstream secure communications solution to reduce their exposure to business risks by complying with EU recommendations and regulations, by protecting their customers' privacy and by reducing the likelihood of attacks on their energy network.
Related articles and resources
Missed the webinar on 'Creating a platform of trust - Meter data transmission the secure way'? Download the the full presentation HERE or you can watch it on-demand HERE.