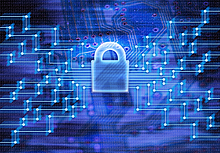 As legislation and regulation around smart meter data privacy continue to take shape, the transmission of energy consumption data is coming under increased scrutiny. Protecting consumer data is a top priority for utilities around the world that must be carried out professionally and effectively.
Five years ago, the security aspects of smart grid solutions were an after-thought but this is changing. Driving this change in attitude is a clearer understanding of security requirements, a higher awareness of consumers' privacy concerns, the awareness of potential cyber-risks to the grid, and a desire to reduce energy theft. Increased awareness of these security issues is forcing utility executives to adopt a more strategic approach to smart meter rollouts by introducing more sophisticated security requirements.
The need for establishing solutions that can provide security over the life-time of a typical smart metering installation requires a consistent, homogeneous and sustainable approach to investment which is able to meet long-term needs.
In response to increasing smart network security demands, Landis+Gyr further developed the Gridstream® solution to provide secure communication on multiple levels based on standard DLMS security techniques and applying symmetric and asymmetric encryption standards with secure key management and storage.
The return on investment is immediate. The solution provides robust security measures which will win the trust of consumers, regulators and national governments alike. And robust security mechanisms are a core element of risk management for any critical business system.
This article is an extract of an interview by Peter Koller, VP Portfolio and Solution Management, Landis+Gyr. To read the full interview article click HERE.
Related articles and resources
Missed the webinar on 'Creating a platform of trust - Meter data transmission the secure way'? Download the the full presentation HERE or you can watch it on-demand HERE.