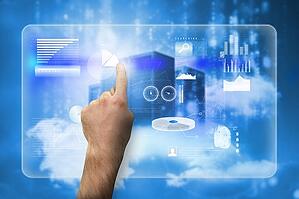 The adoption of distribution intelligence will help utilities reap the benefits of their smart grid investments.
Without eyes and ears across the entire electricity network, utilities will find it hard to overcome challenges which are growing in complexity. This is according to Jesper Klingsten Nielsen, Senior Product Manager, Smart Grid, EMEA, Landis+Gyr, who will be presenting Engerati's upcoming webinar, Delivering distribution intelligence with MV/LV network supervision and control.
Recognizing grid challenges
While challenges can vary between utilities and their service areas, Nielsen lists the ones that seem to be most prevalent:
Customers expect a reliable power supply, as well as reduced outages and customer minutes lost (CML). Utilities generally prioritize outages, the main motivations being customer service and the avoidance of penalties charged by the regulators.

The growing impact of renewables on power quality

Lack of network visibility is a major concern as there is generally a gap between the main substation and the end users

Ageing infrastructure as well as ageing staff. Most of the infrastructure is nearing the end of its life so these need to be upgraded or replaced. Added to this, existing and long-standing staff members do not have the knowledge to carry out the new roll-outs.

Energy theft

Finance-Like any other company, utilities will only invest if it makes business sense. There has to be a solid value proposition in place.
Nielsen says that while some utilities are facing up to these challenges, there are those that don't know where to start. There are also those that tend to overlook a bigger problem whilst dealing with minor network failures.
According to Nielsen, utilities should increase their power grid visualization and control as this will empower them to manage the grid more effectively. He adds that utilities can look forward to saving a great deal of money with distribution intelligence as it will increase the visibility of power flows, help utilities avoid potential bottlenecks in the network, and notify the utility of any network maintenance or necessary upgrades.
A one-stop distribution intelligence "shop"
Most vendors don't offer a comprehensive solution when it comes to distribution intelligence so utilities often end up buying different components from different vendors which can prove to be expensive and time-consuming.
It is for this reason that Landis+Gyr has developed a comprehensive solution portfolio which enables utilities to flexibly extend, adapt and change their grid infrastructure in compliance with their smart grid strategy.
"We are focusing on the adaptation and flexibility possibilities because you won't find two utilities the same, nor will you find two transformers the same. As utilities roll out sensors and sensor technology, they will realise the need for adaptation and retrofit this technology into their different varieties of substations. Therefore, it is extremely important that you as a company can supply a full variety of indoor LV and outdoor MV in your portfolio or otherwise utilities will have to buy different products from various vendors. Landis+Gyr are offering a full portfolio and acting as a one-stop shop for their customers.
Sensor technology-case studies
During the webinar, while Nielsen will be discussing Landis+Gyr's portfolio, concepts and ideas surrounding sensor technology, he will also be drawing on three case studies to outline the benefits that customers have achieved as a result of this technology.
The three customer projects from leading utilities in Denmark, the Netherlands and New Zealand are at different stages of installation and usage. Nielsen will be sharing case statistics and describe how each energy company used the sensor equipment to create value for itself and its customers.
For instance, he will describe the possibility of achieving a 60% reduction in CML (Customer Minutes Lost) through a Retrofit Distribution Automation solution strategy, and how quality monitoring equipment can be retrofitted. He will discuss how sensors can monitor excess capacity and improve asset management so that problems can be resolved before customers are inconvenienced.
"The adoption of distribution intelligence is a paradigm shift. Preventive care can save a lot of money and many utilities are already seeing the value it provides," says Nielsen
An extract from an interview by Engerati with Jesper Klingsten Nielsen, Senior Product Manager, Smart Grid, EMEA, Landis+Gyr for the upcoming webinar, 'Delivering distribution intelligence with MV/LV network supervision and control'