An increasing number of energy customers in Burgenland will be able to save on energy costs in the future. Following the installation of 20,000 smart meters, Netz Burgenland is taking consistent positive stock and is set to deploy smart meters throughout its entire operating area. By the end of 2019, 180,000 additional devices will follow to satisfy the regulatory requirements in due time.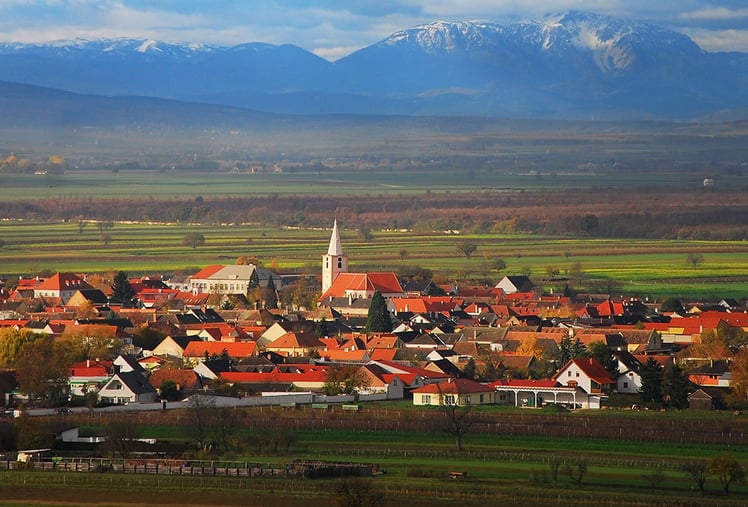 In Austria, 95 percent of households must have smart meters installed by 2019. This was stipulated in a provision of the Federal Ministry of Economics, Family Affairs, and Youth from April 2012. The new devices provide customers with access to information on their level of consumption during the course of the day. This allows them to adjust their behaviour, lower costs and contribute to relieving the grid during peak times. And smart meters in turn enable energy providers to better plan energy supply, reduce surpluses and save costs. Together with the possibility of offering customers tariff packages tailored to their consumption behaviour, this will have a further positive effect on energy costs.
Latest technology
Netz Burgenland Strom GmbH, one of the leading Austrian distribution network operators, began to implement the legal stipulation in November 2015. Around 20,000 smart meters from Landis+Gyr have been installed and thoroughly tested in three districts of Netz Burgenland's operating area. This makes Netz Burgenland the first energy supplier in Austria to rely on the state-of-the-art technology of the global market leader. The smart meters are certified by the IDIS Association and the G3 Alliance, and are approved by the Austrian calibration authority for the settlement of electricity costs.
In addition to the smart meters utilising the latest G3-PLC communication technology, Landis+Gyr supplies the data concentrators and a head end system, HES, to Netz Burgenland. Experiences with the Landis+Gyr solution have all been positive according to Peter Sinowatz, Managing Director of Netz Burgenland: "The technology of Landis+Gyr enables us to fully utilise the potential of power line communication." That is to say, considerably higher data rates can be processed than with other technologies available on the market. Netz Burgenland is therefore already prepared for the requirements of future energy management today.
Privacy has priority
Despite the high data volume, Sinowatz emphazises that data security is guaranteed at all times. "The highest possible security standards are used for transmission of the data, similar to those of bank transactions. Each device is equipped with an individual key and thus enables safe 'end-to-end' encryption." Even the smallest bit of information is encrypted; personal data such as name and address are not even transmitted. Also, for privacy reasons the new smart meters only transmit the overall electricity consumption of a household and not the consumption of individual devices such as the washing machine, air conditioner, etc. Furthermore, customers can additionally decide whether they want to use all the opportunities of the new technology or not. The statutory opt-out option allows configuration of the meters so that they only transmit consumption information once a year for the annual account or for moves, and not on a daily basis. However, customers then miss out on information that would allow them to optimize their energy consumption. Those who want to be able to detect power gobblers and savings potentials with an accuracy of up to 15 minutes, can retrieve their meter readings online at any time and thus react appropriately.
Second rollout started
To allow as many customers as possible to benefit from the new technology, Burgenland has now started the second installation wave of new meters, the so-called rollout. By 2019, 180,000 additional smart meters are to be installed at customers' houses. Devices will be replaced during the regular meter changes, which are already scheduled to be carried out at regular intervals.