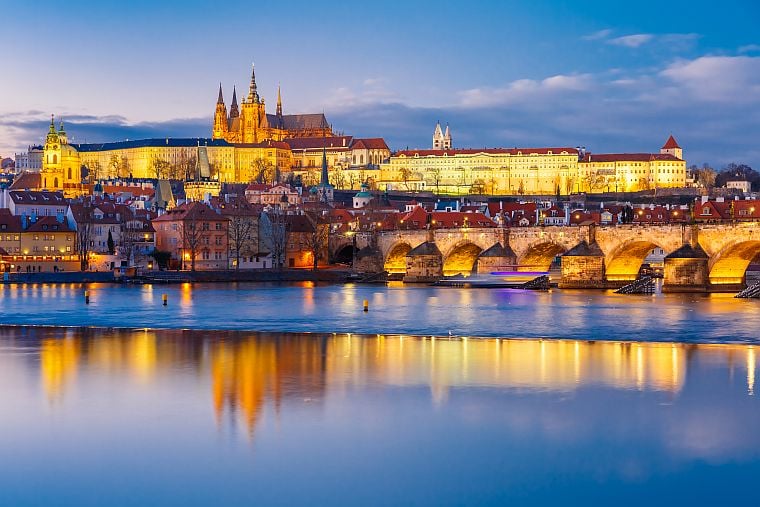 Imagine – at 7.30pm city buildings built in the 10th century light up together. Three minutes later, all the buildings dating from the 11th century light up, and so on until the most modern ones are lit in a city-wide light show, century by century. Since the end of last year, this has become a reality in Czechs capital Prague – powered by Landis+Gyr technology.
Landis+Gyr has successfully worked with the Czech capital's electricity utility PRE a.s. to illuminate streets, pedestrian crossings and the city's historic architecture in an unexpected way, while also achieving energy savings and technical efficiency. The sophisticated control of lighting is enabled by Landis+Gyr's S650 Smart Grid Terminal managing a smart grid with 1,500 operating points. The installation of the system was completed in just nine months and is based on an extended version of "Gridstream Converge" with specific drivers and features developed for the project to serve as a data acquisition and dispatch center.
Among other benefits, the customized solution enables switching the lights on and off based on the astronomical clock. In the case of VIP visits to one of the attractions, the new system allows lighting to be managed remotely from a service center, eliminating the need to send out technicians.
Efficiency and reliability of public street lighting
With the application extending to street lighting and pedestrian crossings, the new grid enables daily usage monitoring and remote control of energy consumption as well as an optimized switching on and off of street lights. It also enables prompt detection of unexpected reductions in energy consumption. If there is a sudden outage in one or more operating points, an SMS is generated to the dispatch center to remotely solve the fault before customers report it.
"We were very delighted to be asked by PRE to modernize the monitoring and control infrastructure for street lights in Prague. This project required major technological customization and a pioneering use of certain functionalities of our S650 Smart Grid Terminal, as well as expanding functionality on our Converge Software side. We are proud to have satisfied our customer with this innovative approach."

Jaroslav Hendrych, Chief Executive Officer of Landis+Gyr Czech Republic