Smart meter rollouts require efficient project management and handy tools for planning and scheduling tasks and monitoring their progress. With at times hundreds of thousands of meters about to be installed, procedures and processes need to be clear to avoid errors, superfluous site revisits and wasted investments. Here's where our Field Operations Manager (FOM) software comes into play: FOM supports the efficient management of the rollout, by digitalizing and formalizing the installation process. It provides advanced tools both for installation planning as well as job flows for actual work in the field.
Joined forces: adding value through GeoPal Solutions
We are now further strengthening our offering for smart metering field operations support by combining our extensive Advanced Metering Infrastructure (AMI) deployment and operations experience with an Android mobile application and digital platform hosted by GeoPal Solutions. GeoPal Solutions helps its clients achieve operational excellence using the management insights we deliver through our mobile data capture and analytics solution.
One App, multiple benefits
The Field Operations Manager Mobile App provides an intuitive user interface for the field workers with clear step by step instructions, so they can do their jobs efficiently. All the actions performed by the field worker are logged and time stamped, so that different reports can be created, such as time sheets. Our FOM Mobile App can be prepared with various other additional options to perform Health and Safety audits, track materials usage and conduct site surveys.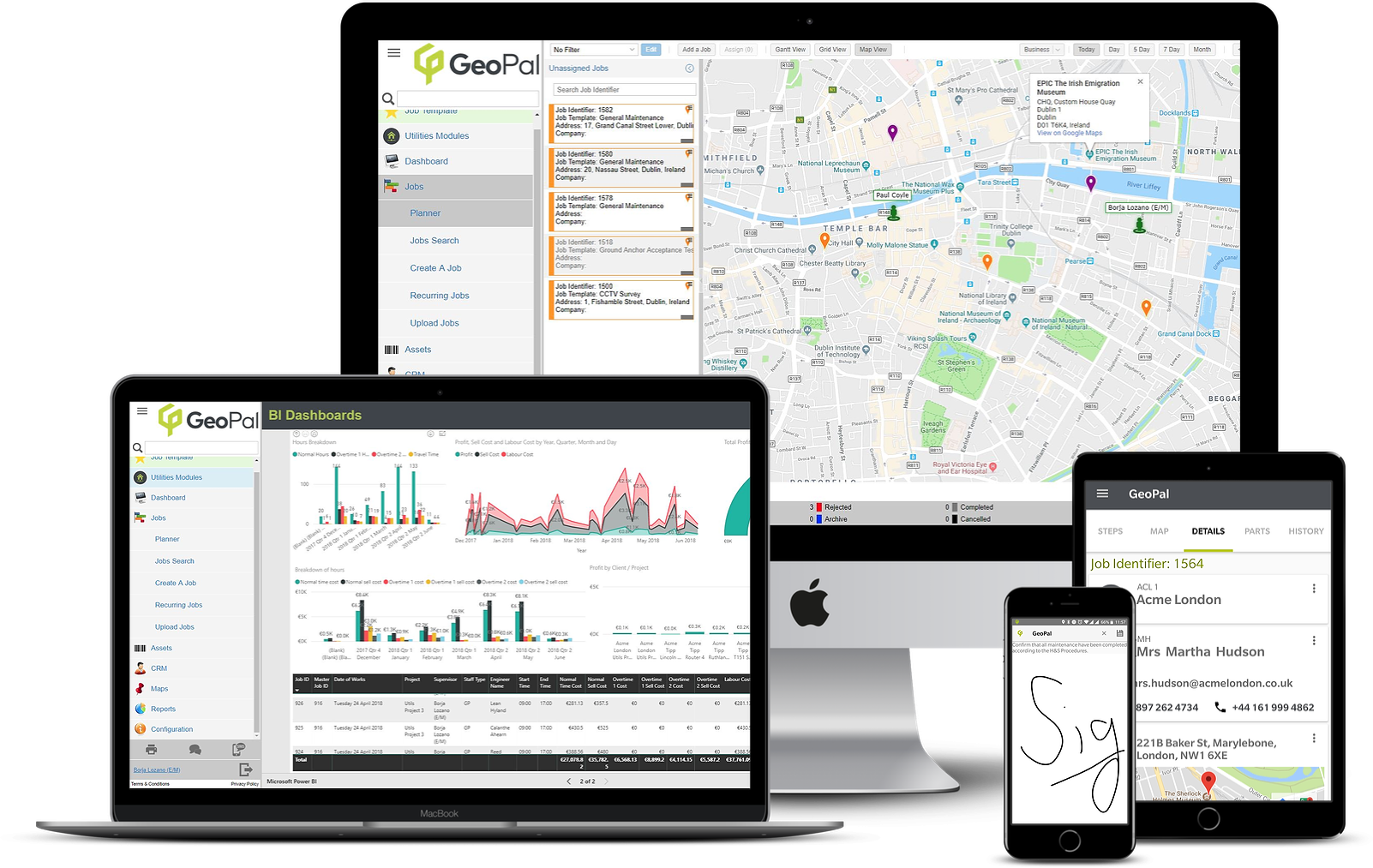 "Utilities require increasingly more cost-effective and efficient means of rolling out and operating smart metering infrastructures. This solution meets that need by combining our own field operations expertise together with GeoPal's proven field operations software and web-based platform."
Christian Giroux, Solutions Product Manager at Landis+Gyr
Get ready for FOM!
Piloted with some of our customers in the Nordics, our newly introduced Field Operations Manager solution is available immediately throughout Europe, the Middle East and Africa (EMEA). It is designed to provide utilities with a comprehensive set of tools for managing field teams tasked with the deployment of smart meters during rollouts or during the operation of their AMI.
"The use of our software with smart meters in Landis+Gyr's Field Operations Manager solution is an ideal application for our technology, and we see this as only the first step in a partnership that could deliver even greater benefits to utilities in the future."
Paul Coyle, Commercial Director, GeoPal Solutions