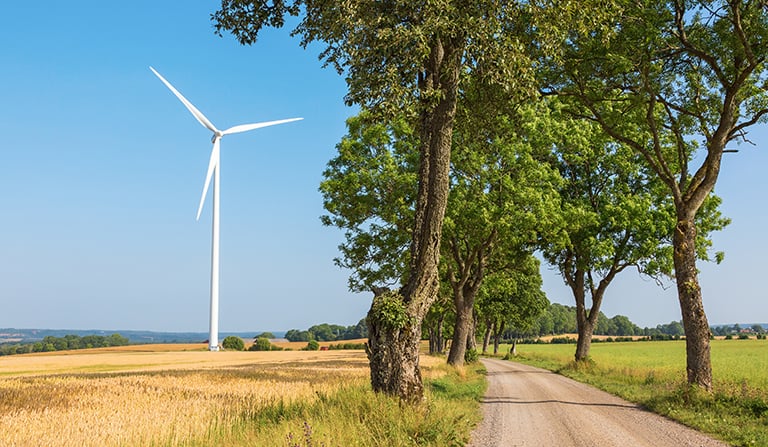 Grästorp Energi chose the Landis+Gyr Gridstream© Connect platform with Point-to-Point communicating E360 meters for residential use, E570 commercial meters, including NB-IoT communication and SaaS-solution (Software as a Service). Thanks to Landis+Gyr's technology and services, Grästorp Energi can focus on their core business and future development.
Grästorp Energi is a Swedish utility that serves approximately 4,300 residential customers. Sweden is one of the European front runners in the use of advanced energy technology, with its first nationwide installation of smart meters dating back to 2009. Today, the country is taking a key next step – replacing all 5.4 million metering points with the latest technology.
With the transition to second-generation smart metering technology, Grästorp Energi aims to further strengthen their customer service with the latest technology and reliability that Landis+Gyr's solution offers. This allows for a continued focus on personal, first-class customer service with advice on energy and the environment, for example.
Landis+Gyr's delivery to Grästorp Energi includes E360 residential meters and E570 industrial meters with NB-IoT/LTE-M communication technology with fixed communication costs for 10 years with the possibility of an extension, and a full AIM system on the Gridstream©Connect platform. Landis+Gyr will utilize Telia's mobile network for smart metering data transfer. The rollout of the new smart metering solution will be executed by Grästorp Energi, with the software hosting and maintenance outsourced to Landis+Gyr.
"Communication has a major impact on the overall performance and cost of an AMI solution. Therefore, we feel that this unique purchasing model that Landis+Gyr offers in the Nordics is the most beneficial for us. Furthermore, we truly believe in the P2P solution, as it gives us flexibility and even more importantly, reliable communication and easy maintenance. We are committed to Landis+Gyr and we expect them to commit to us," says Mats R Andersson, CEO, Grästorp Energi.
Transferring to next-generation metering technology requires the right competence and thorough planning. With P2P NB-IoT technology, Grästorp Energi can start replacing their existing meter infrastructure gradually in order to increase the installation rate as resources allow.
Landis+Gyr's SaaS offers utilities reduced risk while increasing predictability, as well as eliminating the need to invest in servers, hardware, software licenses and databases. With SaaS, utilities enjoy the continuous focus of specialized experts for their system performance and security. Issues of software availability, security and performance are thus managed by world-class competence, allowing utilities to focus on optimizing their business processes.
Learn more about our smart meters and solutions:
E360: Thoroughly Thought-Out Security
E570: Our New Smart Commercial Electricity Meter Explained in Two Minutes
Understanding the benefits of AMI Managed Services
Do you have questions? Contact our experts.