Landis+Gyr recently extended its highly successful smart grid solution, Gridstream®with G3-PLC communication technology. This breakthrough offers customers a more secure and stable end-to-end solution for faster, more reliable communication within smart grid infrastructure than ever before. Today, the end-to-end smart metering solution has reached the maturity for general availability for full scale rollouts.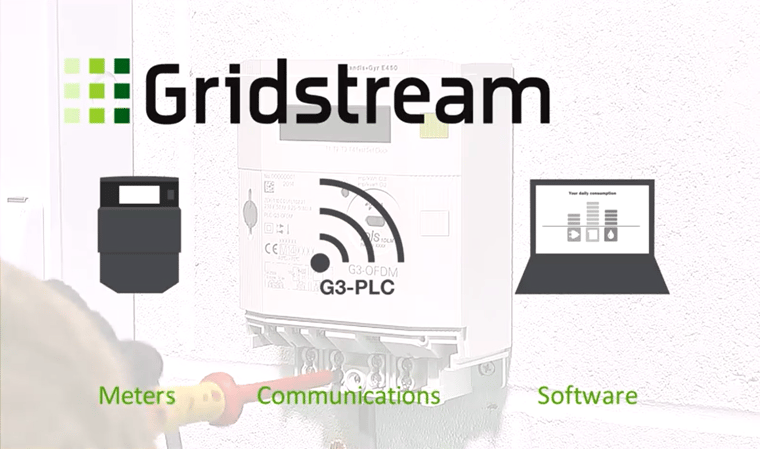 G3-PLC enables faster, more efficient data transfer using existing power lines because it allows higher volumes of data to be transmitted through electricity networks, either in the lower frequency CENELEC A band (up to 95 KHz) or if desired, in the high-frequency band (150-500kHz). The technology is stable and reliable as it is resistant to disturbances in the network and automatically adapts to changes in network conditions.
"We now introduce G3-PLC in our end-to-end solution," says Peter Müller, Head of Product Management, Devices and Communication at Landis+Gyr. "This means that as well as offering tested and certified smart metering devices, we also provide inclusive support at the smart metering system level. The entire integrated solution was tested internally first, then brought to field tests in various types of networks and finally the technology was proven in comprehensive pilot projects. Today, the solution has achieved the maturity needed to release it for extensive rollouts to any customer in EMEA region."
High communication quality translates directly to increased overall reliability of the smart metering solution. This saves a lot of time and effort when operating the system, as well as in the rollout phase. The Orthogonal Frequency Division Multiplexing (OFDM) characteristics of G3 combined with advanced forward error correction (FEC) ensure the majority of new meters communicate as designed immediately after installation, minimizing clean-up work. High data throughput in Cenelec A or alternatively in the band of 150 – 500 KHz brings efficiency to smart metering operations and allows intelligent endpoints beyond smart metering to be used.
The net result of all the benefits G3-PLC metering offers is that it is rapidly gaining popularity around the world. "Following positive feedback from our customer projects around EMEA, we anticipate the popularity of G3-PLC will continue to grow rapidly," says Peter Müller. "Our solution is proven, interoperable and flexible. Through the embedded IPv6 support, G3 contributes to the development of IoT, which allows 'connectivity to everything.' All of this makes it a very attractive package that also takes into account the future needs of the utilities."
For more information, watch the Gridstream® G3-PLC video.
Related articles