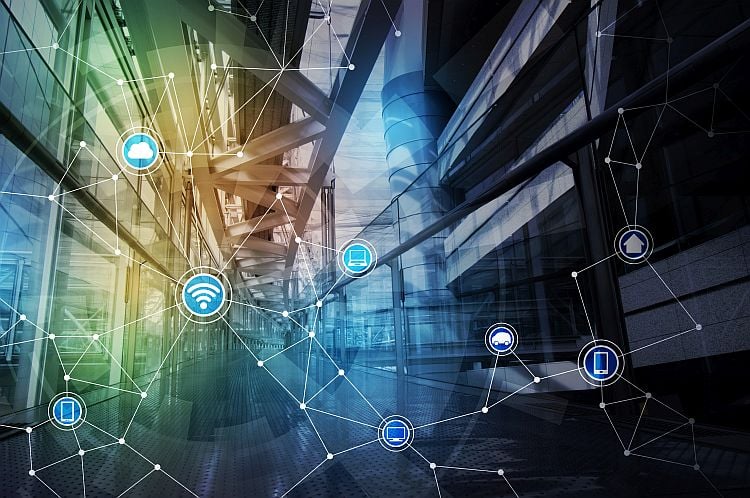 New technology allows cost-efficient, robust data transfer from smart energy meters into utility business systems and paves the way for new innovations in the energy sector.
Landis+Gyr and Telia have signed a connectivity framework agreement regarding NB-IoT (Narrow Band –Internet of Things) communication technology and services for Smart Metering. The contract covers use of Telia's mobile network for smart metering data transfer in the Nordics and Baltics, including NB-IoT and LTE-M as well as 2G/3G/4G/5G technologies. NB-IoT complements Landis+Gyr's comprehensive communication portfolio which also includes the latest PLC and RF technologies and thus enables an optimal solution for various customer needs.

NB-IoT technology is a LPWAN (Low Power Wide Area Network) technology based on the existing 4G/LTE communication network and optimized for IoT communication. It allows cost-efficient and robust data transfer from smart energy meters into data collection and control systems, as well as to other utility systems. NB-IoT offers the benefits of point-to-point mobile technologies, with significantly lower costs and enhanced network coverage compared to previously available mobile technologies. The better signal penetration into buildings enables it to reach smart energy meters even in basements two levels below ground. As a standardized technology, NB-IoT addresses various IoT connectivity needs, providing interoperability between devices and operators.

Telia Company's NB-IoT network covers all of the Nordic countries already today, for example in Sweden the geographical coverage is currently 95% and population coverage is 99,9%. In line with its high internal standards for quality and security, Landis+Gyr's first NB-IoT communicating smart devices will be introduced to the market early in 2019 after the ongoing solution integration and field testing phase.

Sami Kurunsaari, CEO of Landis+Gyr Nordics, welcomes the collaboration with Telia and highlights the significant advances it will provide for utility customers in the Nordics, now preparing to take the next generation smart metering technology into use. "We're convinced that, together with Telia, a leading telecom operator in the Nordics market, we will be able to provide our customers with communication solutions that not only meet the needs of cost efficiency and security, but also allow innovative, new use cases in the future."

Björn Hansen, Head of Enterprise and Public IoT, Telia Division X, confirms: "I'm really happy to welcome Landis+Gyr to the largest NB-IoT network in the Nordics and Baltics. The partnership provides us with an insight into the energy sector, and we see significant potential also for new services using NB-IoT. Together with Landis+Gyr, we want to help utilities make the most of their smart energy data."

Read more about Telia: www.teliacompany.com