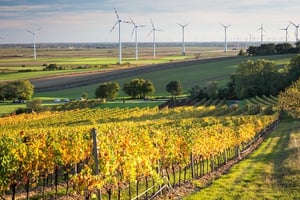 Following a pan-European tender, Netz Burgenland Strom has awarded a contract to Landis+Gyr to supply Gridstream®, a smart metering solution comprised of head end system, smart meters and cutting edge G3 PLC technology.
Netz Burgenland Strom is one of the seven largest electricity Distribution System Operators in Austria and has more than 200,000 metering points in its network. Starting in late 2015, the first 3,000 meters will be installed. The next rollout step, including 20,000 further devices, is planned for 2016, with the full meter park to be replaced with smart meters by 2019.
"We were convinced by the state-of-the-art meters from Landis+Gyr, as well as by the cost benefit ratio and the vast experience the company holds in rollouts," states Peter Sinowatz, Managing Director of Netz Burgenland Strom, "the G3 PLC technology enables us to put the full potential of power line communication to use."
The smart residential meter, the E450 from Landis+Gyr, will be rolled out across the network of Netz Burgenland Strom from November this year. The meter enables core functionalities that include multi-energy metering and personal energy management, which allows for direct communication between the utility and the end consumer.
This contract follows the decree of April 2012 passed by the Austrian Ministry for Economy and Family and that stated 95 percent of the country's meters must be 'smart' by the year 2019.
About G3 PLC technology
G3 is an Orthogonal Frequency Division Multiplexing (OFDM) based technology, which is a modulation format used for many of the latest wireless and telecommunications standards. It enables fast and cost-efficient data transfer over existing power lines: Very high volumes of data can be communicated over electricity networks using G3 and by doing so, opportunity for future smart grid applications are created. Crucially, as power line communication enables energy data to be transferred over existing electricity networks, the operation and installation costs are extremely low.
Read the full press release HERE.