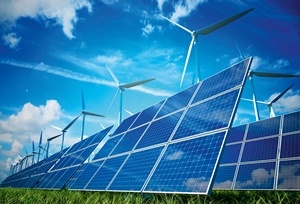 Landis+Gyr has developed an intelligent, multi-functional grid module in cooperation with EnBW.
The GM-EEG* module is a crucial component of the solution for managing the electric feed of large and medium-sized solar, wind, and other renewable energy power plants in Germany. It will be used in combination with the "Synchronous Modular Meter," or "SyM2", a modular metering platform for commercial and industrial customers. The GM-EEG grid module is compatible with the present SyM2 solution. Thus, it is able to automatically detect which version of the SyM2 it is being used with. By means of a firmware upgrade the module can be adapted to future MS 2020** metering platforms. If necessary, the module can also be used as a standalone RTU device without a basic meter.
"Several vendors made the short-list for the development of the GM-EEG, but we went with Landis+Gyr because they could offer compatibility and the right communication technology (SyM2 Ethernet Bus communication module (SyM2-CU) GSM/GPRS)," says Klaus Hahn, Netze BW, the EnBW distribution network operator. In 2005, the SyM2 concept was introduced by the German consortium of utilities RWE, EnBW and E.ON; they compiled what is perhaps the first genuine set of open standards and specifications in the German market for the design and manufacture of modular electricity meters. Landis+Gyr rose to the challenge and developed the E750, a SyM2 standard meter that has been rolled out in thousands to the utilities in the consortium and demonstrated a great increase in productivity and efficiency. Landis+Gyr's relationship as a trusted partner for EnBW reaches back a lot further than this cooperation, however, the companies have been working together for decades.
Results of a long and successful cooperation
With the successful cooperation of the E750 meter in the background, EnBW and Landis+Gyr teamed up to build the grid module prototype. "We provided Landis+Gyr with the detailed requirement specifications. The GM-EEG goes above and beyond the regulatory requirements, but we feel that it is the most elegant and future-proof solution," says Hahn. "With the GM-EEG, data can be read out on a second by second basis; active and reactive power can be switched and controlled. Besides, we will fully integrate the energy generation plants being controlled with the module into our SCADA system infrastructure."
"EnBW will start testing the prototypes in the lab and already has a detailed plan for the deployment of the device; the company plans to have 50 devices in the field in the next quarter and another 450 units until the end of 2015," Hahn concludes.
Footnote: * GM-EEG (Grid Modul-Erneuerbare Energien Gesetz) is a smart grid device designed to address challenges posed by the German Renewable Energy Act of 2000.
Footnote: ** MS 2020 or "Metering System 2020" is a project aimed at developing performance specifications that will drive the standardization of smart metering systems throughout Germany.
Related articles