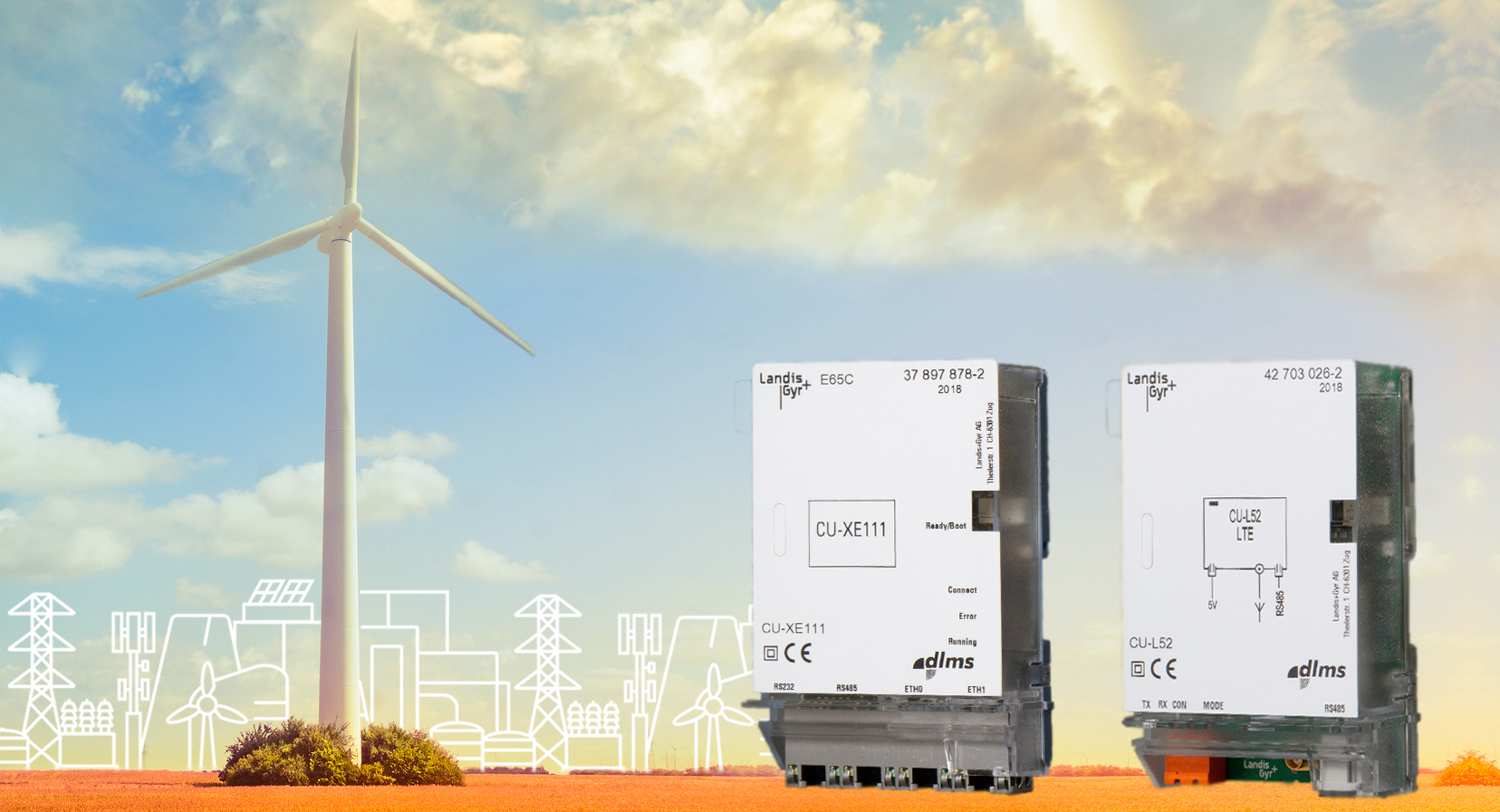 Landis+Gyr's communication portfolio for the industrial, commercial and grid meters (ICG) further extended in the end of 2018 as the company released two new communication modules. With this extension, utility customers can easily upgrade their existing meter portfolio to communicate with LTE or latest Ethernet technology.
"These products have been developed primarily to meet the needs of the customers who want to upgrade their existing ICG infrastructure," says Product Manager Pal Sorok. "Simply by changing the module in the meter, our customers can gain the benefits of new, more efficient technologies for data transfer and thus improve the performance of their smart solution"
CU-L52: smooth transition to next generation mobile technology
Along with the fast development of mobile communication technologies some of the older technologies may not be supported by all teleoperators in the future. CU-L52 proves the future-proof technology of Landis+Gyr offering and provides utilities the option for a smooth transition to the next generation mobile technology. It is designed for 4G LTE service, but will remain compatible also in the 2G network. By replacing just the communication module, the utility can gain the benefit of greater speed and higher performance and thus continue the life span of its previous device investment. Many customers appreciate also the fact that they do not need to add new product types in their network, but they can continue buying familiar products, now with the latest communication technology.
CU-XE: speed and security for Ethernet interfaces – more to come
The CU-XE module is designed to introduce an entirely new approach to ICG device communications. The first release of the module, brought to the market in October, is focused on introduction of a comprehensive range of new security features and two Fast-Ethernet interfaces. A version serving smart grid use cases beyond traditional AMI applications planned to be introduced during the 2nd half of 2019, allowing several simultaneous connections also to various Energy Management and SCADA systems using different protocols. This means that a single ICG device equipped with CU-XE module can serve as an integral part of both the AMI solution and the network monitoring system, for example. With CU-XE, utilities will be able to benefit from new use cases in substation monitoring and modern grid substation designs. The features of any future release will be easily available for the customers investing to new CU-XE today by remote FW upgrade.