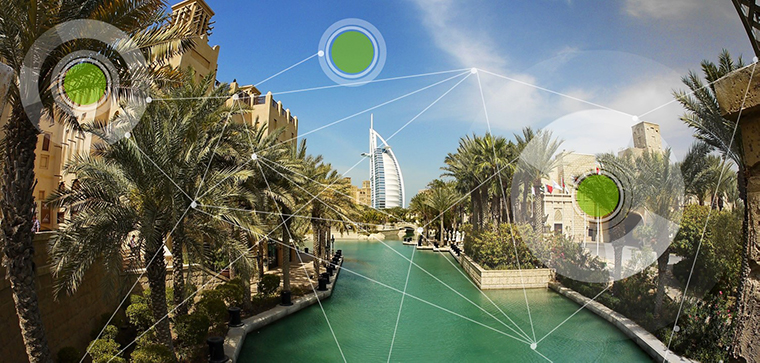 Which system design and technologies are fundamental to building the district energy system of the future? What are the right strategies for operation, maintenance, monitoring, and data gathering to secure a reliant energy supply and quality of service?
December 2018 saw Landis+Gyr participating in Dubai's conference "DistrictCooling2018", one of the most renowned industry events with attendees from across the Gulf Region, North America, Europe and Asia Pacific. In line with the event theme "Efficient Energy for Smarter Cities", energy professionals shared practices and innovative approaches in District Cooling.
Paving the Way to Energy Efficiency
"DistrictCooling2018" paid tribute to the fact that particularly urban areas in warmer climates increasingly adopt smart district cooling infrastructures "to conserve resources, reduce energy waste and deliver critical services to rapidly-growing dense urban centers", as highlighted by the conference organizers. The international attendees were impressed to witness how district cooling is gaining traction across the Middle East and Asia Pacific Region.
The audience particularly appreciated the presentation of Landis+Gyr's offering as a technology leader in smart cooling solutions: From the benefits of consumption-based billing, to data collection through the latest LoRaWAN standard as well as remote data management and monitoring, Landis+Gyr showcased its capabilities for an enhanced system efficiency on a device, the building and ultimately the district level.
"The ongoing digital transformation in the Middle East and the region's political aspirations to modernize the energy system in a most efficient and environmentally-friendly way, offers a huge potential for us and our offering of smart district cooling solutions."
Marc Ebbecke, Head of Sales Heat International