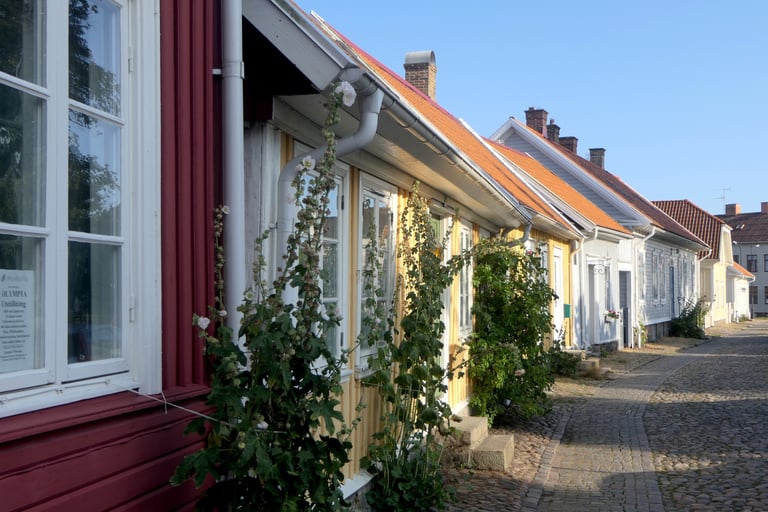 Falkenberg Energi chose the Landis+Gyr Gridstream© Connect platform with point-to-point communicating E360 NB-IoT meters and Software as a Service (SaaS) to improve their operations and enable future development.
Falkenberg Energi is a municipality-owned energy utility that serves nearly 15,000 residential customers on the west coast of Sweden. The utility has a strong commitment to utilize renewable energy and they rely solely on energy that meets the strictest environmental requirements. Besides being a pioneer from a climate perspective, the utility is also on the front line in terms of changing their existing smart metering solution for 2nd generation AMI technology. With the latest technology, Falkenberg aims to further improve its customer services as well as to utilize the capability of the solution to support its grid operations.
Falkenberg Energi is Landis+Gyr's long-term customer since the first rollout of smart meters in 2007 and now they chose to continue their partnership with Landis+Gyr also for the next rollout. Landis+Gyr will deliver Falkenberg its latest Gridstream Connect technology E360 meters, NB-IoT communications and AIM system software, as well as system integration with Falkenberg's integration partner.

The rollout begins with a pilot at the end of 2020 and mass installations will be performed during 2021. After the project completion, Landis+Gyr will set up the new cloud-based IT environment, SaaS, and integrate it with Falkenberg's systems, after which the software hosting and maintenance will be managed by Landis+Gyr.

"Landis+Gyr meets the quality and functional requirements we have set as we enter the new era of smart metering. We expect Landis+Gyr's solution and services to provide us with a stable system, enabling us to focus on our key functions. The solution offered by Landis+Gyr is easy to purchase, install and manage," says Peter Persson, Metering Manager, Falkenberg Energi.

Landis+Gyr SaaS offers utilities reduced risk while increasing predictability, as well as eliminating the need to invest in servers, hardware, software licenses and databases. With SaaS, utilities get the continuous focus of specialized experts on their system performance and security. This way, the issues of software availability, security and performance are managed with top-class competence and utilities can focus on optimizing their business processes without having to manage the smart metering IT environment.