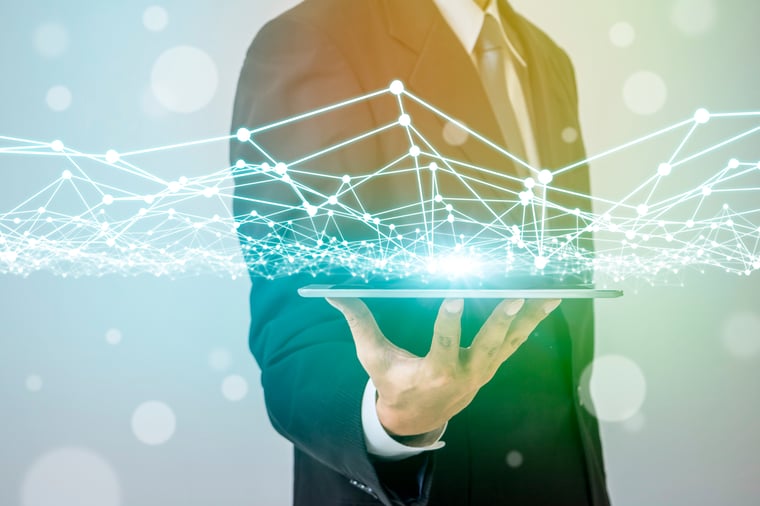 With the launch of the advanced E360 smart meter, Landis+Gyr presents the broadest communication offering in the European market as its portfolio widens from G3 PLC and P2P cellular to include RF Mesh IP technology.
When utilities choose communication technology for their smart metering solution, it is important to thoroughly study the technology capabilities in the long-term. Since communication technologies evolve rapidly, a future-proof solution must be found to enable easy adaptation to technological advancement and changes. Smart metering communication requirements today do not merely focus on data transfer between meters and smart metering system, but rather on creating a complete communication network, where a number of connected devices and systems communicate with each other in a versatile and varying way. The requirements for connectivity and IoT (Internet of Things) as well as the demands for standardization, bandwidth and security are essential aspects when communication technology in smart metering is considered.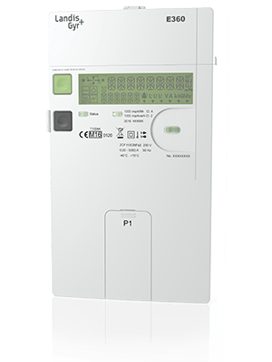 To meet these demands, Landis+Gyr is constantly developing its Gridstream® solution. With the new modular E360 smart meter, Landis+Gyr is also expanding its communication portfolio in the European market with a new technology – the RF Mesh IP. The new Landis+Gyr E360 meter was created to offer utilities the most flexible and efficient communication solution – irrespective of the geographical, physical and technological conditions in the field. E360 enables RF Mesh, G3 PLC and P2P (4G LTE) in a single architecture while allowing the use of several communication technologies in the same network and system. The comprehensive portfolio, including G3 PLC, P2P cellular and RF Mesh IP communication technologies, supports utilities in creating a cost-efficient smart metering solution ready for Smart Grid and IoT.
Landis+Gyr's RF Meshnet IP solution proven all over the world
As is the case with all communication technologies in Landis+Gyr's portfolio, the RF Mesh IP solution is based on recognized open industry standards, thereby laying the foundation for interoperability, connectivity and flexibility. Landis+Gyr's RF Mesh IP solution for the European market is based on Landis+Gyr's global Ipv6-based RF Mesh IP solution and is fitted into the European ISM frequency band above 869 MHz. The speed of RF Mesh IP communication is 50 kbps (within regulatory limits) and is scalable up to 200 kbps.

Landis+Gyr's RF Mesh IP technology is already widely exploited – for example, in North America, South America as well as Asia, where Landis+Gyr is currently involved in the largest smart metering deployment in the world: in a project with Japanese TEPCO, over 11 million metering points (out of a total of 27 million metering points) have been installed as part of advanced IoT implementation. The solution is based on Landis+Gyr's IPv6 multi-technology network that connects utility and consumer devices using RF Mesh IP, G3 PLC, and P2P cellular communications.
Resilient, reliable and self-forming technology
Irrespective of whether RF Mesh IP, G3 PLC or P2P cellular technology is used, the same versatile functionalities can be exploited in smart metering. These functionalities include the consumption values, real-time alarms and events, outage detection and restoration functionalities as well as relay controls and remote meter configurations. As is well known, RF Mesh technology has shown its strengths in sub-urban areas with good radiofrequency reception. RF Mesh IP also offers an efficient communication channel for firmware updates. Furthermore, it provides utilities great capabilities for monitoring the network status by using the new Network Manager application.
The benefits of RF Mesh IP also include easy installation and deployment thanks to the automatic routing functionality, which makes the technology self-forming and self-healing. With its ability to constantly seek to improve the communication quality, the technology is highly resilient: the meter (based on RF Mesh IP technology) automatically seeks the best route for smart metering data delivery. The functionality is exploited, say, in the case of a link break where the meter automatically finds an alternative route for communication. With its frequency hopping characteristics, RF Mesh IP technology also offers a high degree of reliability as it is extremely tolerant against radio frequency interference. RF Mesh IP also has the Adaptive Power Control functionality which enables it to adjust the transmission power to the lowest possible level. As a superior characteristic, Landis+Gyr RF Mesh IP uses advantageous technology to increase the ratio of direct connections between meters and gateways with less hopping involved. Less repetitions result in a faster and more reliable network. This way, RF Mesh network topology takes a step closer to P2P topology – but with lower costs. If needed, , any Landis+Gyr's E360 RF Mesh smart meter can be flexibly changed to a cellular P2P meter by adding a module into the meter.
Download our summary of the features of different communication technologies.
Intelligent gateway solution in E360 lowers the costs
RF Mesh is a cost-effective technology, the communication costs of which consist of the network operator's subscription fee for the SIM card in Gateway devices. It exploits ISM bands above the 869 MHz frequency band, thus eliminating the monthly subscription fees to operators. Typically RF Mesh communication network includes smart meters and separate gateway devices, which collect and deliver the smart metering data to the smart metering system. With the Landis+Gyr E360 RF Mesh IP solution, there is no need for a separate RF collector or gateway device as the meter can serve both as a meter and a gateway simply by adding a gateway module. The module is simple and fast to install (no electrician needed) and without cutting off the customers' electricity supply. The E360 minimizes the communication costs with the RF Mesh IP technology. This approach makes the Landis+Gyr RF Mesh IP concept extremely cost-effective starting from areas where only a need for a few meters exists as well as in dense residential areas – one gateway device is able to collect and deliver the metering data from hundreds of metering points.
Learn more about the E360: Landis+Gyr E360