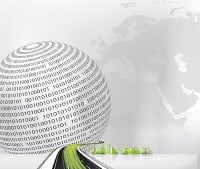 Landis+Gyr has launched the latest version of its Gridstream Converge software platform for smart metering and billing. Gridstream Converge is a scalable and flexible automatic meter reading system with comprehensive support of both Landis+Gyr and 3rd party industrial, commercial and grid meters.
The newest version – 3.9 – introduces improved performance with capability of reading data from up to half a million metering points with Oracle Exadata platform. The latest system enhancements have been driven by one of the largest Czech utilities with activities in central and south-eastern Europe, which has been deploying the latest Gridstream Converge platform across 70,000 metering points in the Czech Republic.
Besides improved performance, the main developments of the new software include the IEC 61968-9 interface which increases the system interoperability with other IT systems. Furthermore, Gridstream Converge 3.9 introduces new functionality and enhanced usability, like support for remote controls, improved text data search and extended auditability of user changes. The new data calculation tool enables customers to perform easy calculations directly over data from the meters. The system security level has also been enhanced, and the system version 3.9 supports embedded Oracle license.
Gridstream Converge is known for its extensive device support. More than 25 different protocols are being supported, representing over 140 internal and third party devices. Along the release of the version 3.9, several new drivers will be introduced, including e.g. drivers for third party devices. Version 3.9 is already generally available for all new installations as well as for upgrades from previous versions.
Related articles