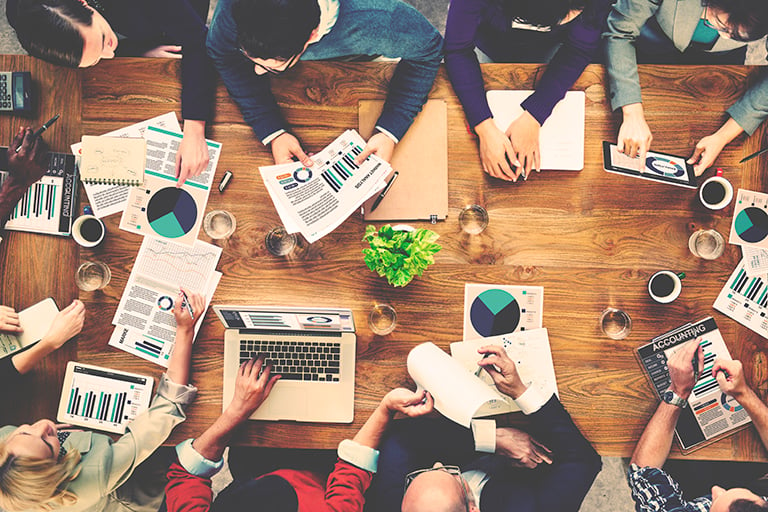 Determining the right kind of a smart metering solution is a crucial strategic decision for a utility in the initial stage of a smart meter project planning. The number of available devices, software and communication technologies as well as potential partners is huge, as is the spectrum between the two extremes – namely the component and the turn-key solution. Utility customers can buy all the components for their smart metering solution separately and manage the rollout and the software integration themselves, or they can opt for a turn-key solution and, for instance, rely on a subcontractor to manage the project in its entirety.
No matter for which approach you go, implementing an advanced metering infrastructure means a lot more than just installing a new set of devices and software; it is a transformation project that will affect the entire utility.
In the past years, we have gathered experience on a whole range of customer needs and projects. Here are some examples.
Strong focus on technology:
In the nationwide deployment in France, we have been partnering with the country's leading energy provider Enedis as a strategic supplier of tailor-made Linky smart meters in what is considered to be one of the world's largest smart grid programs. Learn more.
In the UK, we are part of the SMETS2 rollout, a smart metering solution with very advanced functionalities around interoperability, security and customer benefits.
In a smart meter rollout in the Netherlands, we are working with distribution grid operators on providing energy in a socially responsible manner through our Fair Meter program. (See also our White Paper on the Fair Meter Design).
End-to-end solutions:
Our most recent project win is for E.ON in Sweden. Their smart metering rollout will include over one million smart electricity meters with NB-IoT/M1 communication technology and a Head End System on a Gridstream Connect platform. Learn more.
For Ericsson Eesti and Elektrilevi OÜ of Estonia we implemented a full end-to-end solution of smart meters, data concentrators and the head end system.
Almost completed is our project for Netz Burgenland in Austria where we also offered meters plus data concentrators and a Head End System for data collection and control. In this clip from an Engerati webinar, we explain the use of G3-PLC communication in this rollout. Learn more.
In Finland, we have been operating Metering as a Service and maintaining the AMI solution for several utilities like Helen, Oulun Energia and Järvi-Suomen Energia after implementing their smart metering rollouts between 2012-2014.
Visit us at our European Utility Week booth C80 to learn more about these and additional projects and the lessons learned.