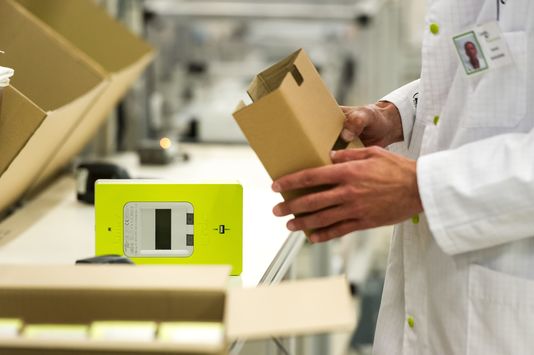 The French smart meter is called Linky. It is being rolled out by the country's largest grid operator Enedis, who manages 95% of continental France's operation, maintenance and development of the public electricity distribution network. And we have been a trusted partner for this project since it first began in 2007.
Some figures on the scope of the project
The Linky rollout is one of the largest smart meter rollouts in the world with 35 millions meters. More than eighteen million Linky meters have already been installed – and the project keeps moving at a speed of more than 30,000 installations every day. Since December 2015, when we started the roll out, Landis+Gyr is one of the 3 major suppliers. We are delivering approximately 20% of the volumes.
What the project is all about today
Delivering upon the sheer size of the project is a challenge and one of the crucial aspects in staying on track is our tailor-made production plant. In Montluçon we cover everything from design to delivery with local R&D, fully automated and flexible production lines, quality control and after-sales services and produce 100.000 meters per month. In our 2:30 mins video you get an impression of how we work:
What's next?
The Linky rollout is the first step in Enedis' network digitalization. The meters with G3-PLC communications deliver half-hourly data (the target for Enedis is 3billion data sets collected every day) which will enable new, digital businesses opportunities around renewable energy integration, Linky prosumers and electric vehicles.