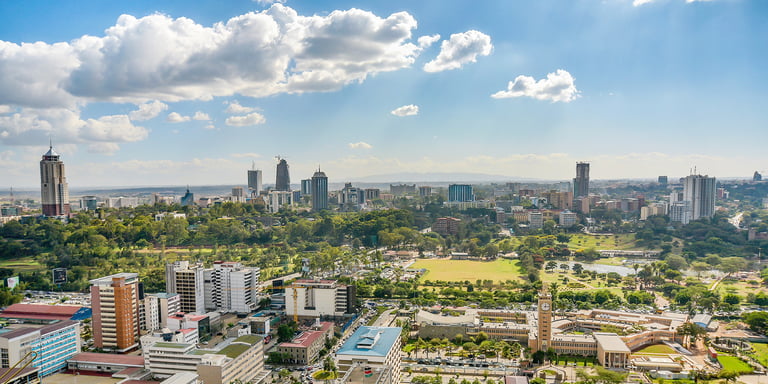 With almost 4.4 million inhabitants Nairobi is the capital and largest city of Kenya. The city has experienced one of the highest growth rates of any city in Africa and it is estimated that Nairobi's population will reach 5 million in 2025. Due to this development Tatu City, a 5,000-acre, mixed-use area with homes, schools, offices, a shopping district, medical clinics, nature areas, a sport and entertainment complex and manufacturing, was realized outside of the city in order to decentralize the urban environment. Our customer Tatu Connect Power, a private entity at Tatu City is improving the efficiency of power usage and quality of service to consumers in Tatu city by investing in an Advanced Metering Infrastructure (AMI) system that is fully integrated to the customer ERP (enterprise resource planning) system as well as to an online payment platform. The aim is to operate smart metering devices remotely. About 500 meters and 5 data concentrators from Landis+Gyr have been installed to date of the projected 40 000 meters and 80 concentrators in the next 3 – 5 years.
Since 2018, Tatu Connect Power selected Landis+Gyr and Integrators of Systems Technology (Pty) Ltd (IST), as their solution integration partners. The Landis+Gyr DC450v3 Data Concentrators and the E460 1ph BS and 3ph smart meters have been installed at Tatu City and IST's ecWIN AMR/AMI system is managed remotely from their Menlyn offices in Pretoria. For the commercial and domestic smart metering at Tatu City, Landis+Gyr was selected due to its advanced smart meter technology and G3 PLC (Power Line Communication technology) capability, which is considered a major leap in AMI smart meter communications.

The Landis+Gyr DC450v3 G3-PLC data concentrator is installed at each mini substation and communicates with the E460 meters using G3 PLC power-line communications on the existing power cables. The DC450v3 is a market leading and powerful data concentrator that enables bi-directional communications between the meters and the ecWIN system. The data concentrator is configured to collect billing and load profiles (which include electricity and water meter data) as well as a range of basic power quality, alarms, and events from the E460 meters. The ecWIN system, which is integrated with the DC450v3, remotely reads and stores all this information from the data concentrator and is also able to remotely disconnect or reconnect meters in Tatu city from the ecWIN back-end system which is cloud-hosted by IST on behalf of Tatu Connect. In addition, the meters can be remotely audited using the ecWIN system, thereby providing exceptional revenue protection value and reduced operating expenses for both IST and Tatu Connect Power.
By using the existing electricity network and G3 PLC technology to communicate metering data from both water and electricity smart meters, there is a reduced cost of rolling out smart metering infrastructure at Tatu City.

"The technology that we chose, which was based on the G3 PLC, was extremely well suited for the project given that Tatu Connect were looking for a holistic utility management system incorporating the remote metering and management of both water and electricity. We integrated the water metering with Landis+Gyr E460 meters using the external digital input thus saving costs by using a single device to communicate both water and electricity meter readings without the need for additional, external communications devices. The technology provided by Landis+Gyr and IST integrated solution provided was ideally suited for the project."


Andre Gruindelingh
Systems Architect | IST
IST appreciated the quality of the training provided by Landis+Gyr and the willingness of the company to go to the extent of training their clients as well in Kenya.
You want to know more? Get in contact with our experts directly.