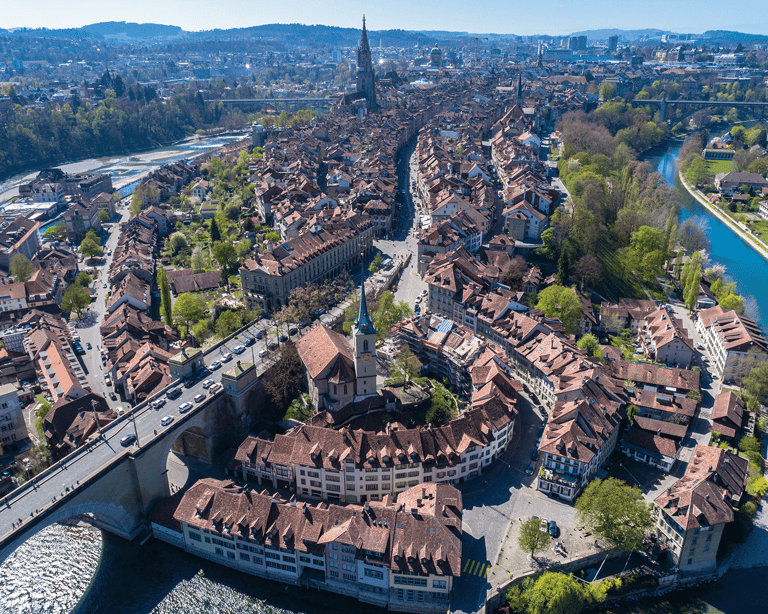 The fibre optics network in Switzerland is growing and sets the foundation for high-speed internet for businesses and households across the country. Optical fibre makes it possible to transmit more data simultaneously and quickly – which is fantastic for streaming, gaming or surfing, but also for smart metering! How the fibre optics network can become an integral part of a smart metering solutions shows a pilot project with conducted together with our customer Energie Wasser Bern.
An area-wide smart meter rollout in the urban region of Bern is a challenging task – in terms of technology, economic feasibility and logistics. To be optimally prepared, local utility Energie Wasser Bern opted for a pilot project with 4,500 measuring points. The task now was to install smart electric meters that ensured stable communication functioning in accordance with the highest standards of data security. Quick, simple and cost-effective installation and commissioning were as vital as the possibility of using the FttH (Fibre to the Home) of Energie Wasser Bern as a backbone.
What provided the solution is the Landis+Gyr FttH reference architecture, a combination of the E450 smart meter and the new DC250 data concentrator. The DC250 is an intelligent data concentrator developed especially for FttH networks. It automatically collects the meter data and safely and securely supplies it to the data processing system of the utility.
In order to learn how to we could fully exhaust the benefits of the high-performance optics fibre network for a smart metering solution, download our Case Study.