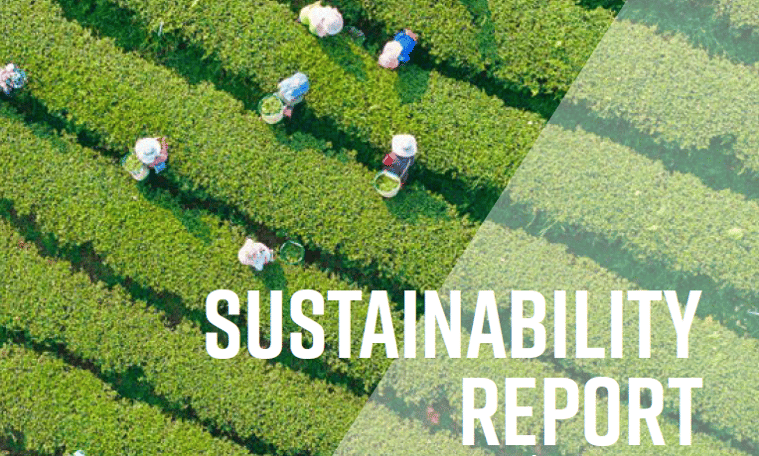 In 2007, Landis+Gyr started its sustainability journey by measuring its carbon footprint for the very first time. While having reduced its greenhouse gas emissions by over 30 percent until today, the company has steadily expanded the monitoring of its environmental impact and reported these findings in its yearly Environmental Profile. Today, Landis+Gyr's extended Sustainability Report includes all relevant environmental, social and governance (ESG) impacts of its activities. As the latest report shows, the journey continues successfully.
Working on Continuous Progress
As Landis+Gyr expanded the scope and focus of its sustainability efforts, the company continues to evaluate the environmental impact of its own operations. Among the key results as documented in the latest report for the financial year 2017/18 (ending March 31, 2018), are the following:
The consumption of water within the Landis+Gyr Group decreased by 10.0%. In the EMEA region, consumption fell by even 16.7 %;

In 2017/18, the total use of chemicals decreased by 2.5% to 11.9 metric tons from 12.2 metric tons in the prior year;
Total waste produced increased by 5.3%, primarily due to the transfer of manufacturing capacities internally and to external partners;

Total CO2 emissions fell by 11.1%: Since measurement began of Landis+Gyr's carbon footprint in 2007, CO2 emissions have been reduced on a per-turnover basis by 31%.
"Corporate social responsibility is a central driver of sustainable business development and an integrated aspect of Landis+Gyr's company culture."

Hans Sonder, SVP Business Transformation and Environmental Officer
Committed to its Employees and to Society
In its role as a corporate citizen, Landis+Gyr addresses the needs of communities and engages in a wide range of social activities. As an example, the company and its staff again contributed to numerous community projects and charities globally – raising the number of engagements in community projects to 77 overall, some of which are highlighted in the report. Another key insight: Learning and Development remains a fundamental component of Landis+Gyr's corporate culture, which resulted in an increase of training and education programs to 641 globally.


Thinking Ahead: Revised CSR Strategy
So where is the company headed and how can these efforts be further improved? As a public company, Landis+Gyr is currently developing a revised CSR strategy by March 2019. A newly established cross-functional and cross-regional Sustainability Committee will identify Landis+Gyr's current and future CSR priorities and strategy. As a market and technology leader in its industry, Landis+Gyr embraces the chance to take its sustainability management to the next level!
"In its commitment to help address society's ever-evolving energy landscape, Landis+Gyr has made numerous forward-looking investments as we strive to contribute to a more sustainable world.

We are investing heavily in sustainability to adapt to an ESG conscious economy and remain deeply committed to developing smart solutions that enable utilities and end-users to overcome today and tomorrow's energy challenges."

Richard Mora, CEO Landis+Gyr Group AG