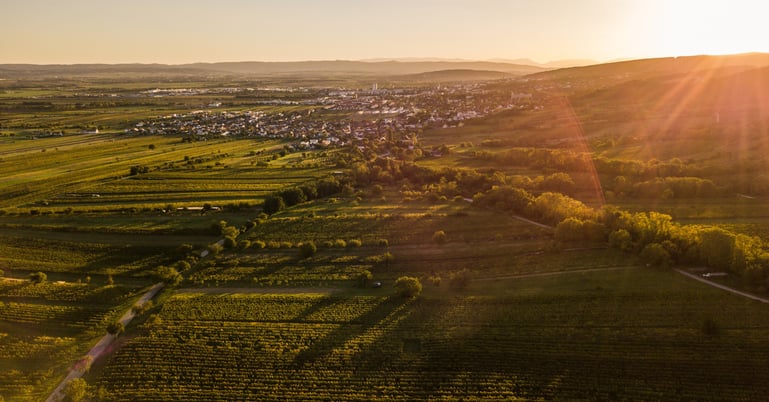 Austria's easternmost province Burgenland is known for its beautiful vineyards, its spas and castles. And it is one of the forerunners when it comes to digitizing the grid. According to Austrian regulations, 95% of households need to be equipped with a smart meter by 2022. As one of the country's first distribution system operators, Netz Burgenland committed themselves to a full-scale G3 PLC smart metering solution rollout.
With more than 80% being completed, our interdisciplinary Landis+Gyr team that has been supporting on that, has now handed over the project which is one of the most progressed rollout projects in the German-speaking area.
Future-proof end-to-end solution
Netz Burgenland has more than 200,000 metering points in its network and before the project kicked off with the first installations in 2015, the objectives were very clear. With their smart meter rollout, they wanted to...
... fulfill regulatory requirements
... improve internal efficiency
... preparation for smart grid developments
The technology we offered included the residential and commercial meters E450 and E570 plus data concentrators and a head end system for data collection and control.
Together all the way
Implementing a smart metering solution touches every corner of your business: from internal processes and workstreams to multiple interfaces between various technical systems and applications. To foresee and properly manage the complexity and the dynamics of a project like this was a crucial success-factor.
We went together all the way: From pilot rollout to large-scale deployment. Of course, the technical deliverables are essential, but really important was the vendor-utility relationship. It has been an open partnership with a clear alignment of mutual expectations and pragmatic, solution-orientated working atmosphere. Plus, pilots are key! They allowed the DSO to prepare and understand the various steps it takes to integrate a head end system into third party systems. Also, it revealed the impact on their processes and offered the chance to address vulnerabilities before a mass-scale deployment.
Today, about 175,000 households in the state of Burgenland are already enjoying the benefits of state-of-the-art smart meter technology with about 25,000 homes still to be fitted. Apart from being now able to remotely read all meters in the network, with the completion of the rollout, Netz Burgenland households have started enjoying transparency over their energy usage with a consumer-facing portal that is fed with live data from the homes' smart meters.
"We have definitely benefited from Landis+Gyr's experience from their previous smart metering projects. The expertise they can share regarding logistics, clean up and project management has been truly valuable for us. Naturally we also appreciate Landis+Gyr's strong local presence which helps the project run more smoothly."
Wolfgang Frühwirth
Project Manager Netz Burgenland

Do you have questions or do you want to learn more about this project? Download our Case study here or contact us.