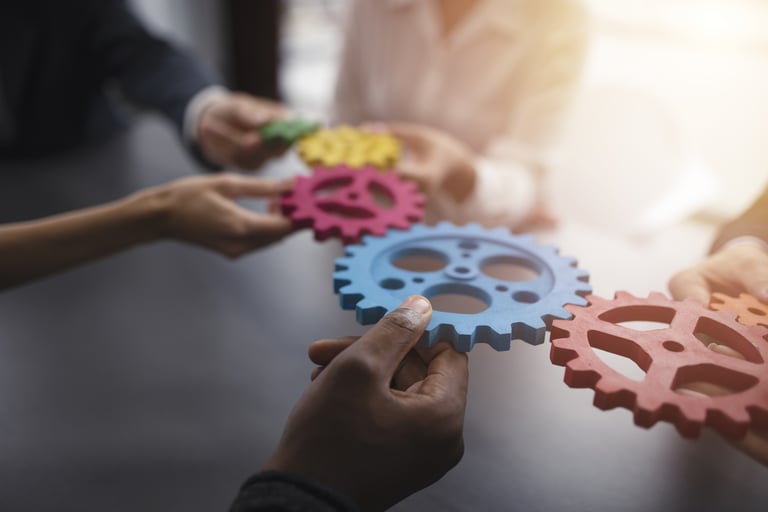 The introduction of smart metering impacts every area of a utility's business. Energy supply, network operation, meter readings, customer service and billing are all affected. In order to maximize the benefits of the smart infrastructure, the overall IT architecture serving these adjacent processes should be carefully planned before rolling out AMI. IT plays a significant role also during the smart meter installation phase and can either slow down the rollout or, in the best case, drive it forward.
Every distribution network operator has its unique processes – and no two IT infrastructures are the same. Typically, the system environment was designed to meet a utility's specific requirements and grew organically into what is usually a highly functional, but highly complex system. When moving to smart metering and smart grids, further systems are taken on board and need to be fitted into the overall architecture.

Smart meter data serves a number of processes, and that's why the role of the AMI software as well as integrations into the enterprise software should be anticipated early, well in advance of the rollout. What is the technical setup today and what's the target architecture for the future? What is the development foreseen in the operational environment – how does the data serve the business needs today and tomorrow? A future-proof solution serves throughout the lifecycle of smart devices: from installation to operation, to upgrades and finally to replacement with new devices after years of operation.

Right from the beginning, during the AMI rollout, the IT setup plays a significant role. If the AMI software, customer information system and workforce management tools are well integrated, field installations are easy to plan and follow. Installation planners have up-to-date information on the progress in the field, and a successful connection between the device and the system can be checked already during the installation visit, for example. Further-more, accuracy of field visits and fast reaction to any changes ensure positive customer experience. Efficiency of installations plays a significant role in rollout costs as well as customer satisfaction; with smart technology setup it can be significantly increased.

The more customized an existing IT environment of the distribution network operator is, the more important it is to have open standards and interfaces for seamless integration of the smart metering system into the overarching IT architecture. Landis+Gyr AMI software features open interfaces and is compatible with all IDIS meters – the gold standard of interoperability. This forms the technical foundation for the meters in the field. The IEC-61968-9 interface and Landis+Gyr's inbuilt integration application for tailored interfaces ensure flexible integrations at system level. Building on this, we are able to create a solution that takes into account the specific requirements of utility. But technology is only one side of the coin.

Every company planning an AMI rollout has a vital interest in building a future-proof solution that grows along the regulatory, customer and business requirements. However, the knowledge and resources to do this are not always available. This is where an experienced partner providing practical guidance as well as open, flexible technology is key.
Professional support via Services
With Landis+Gyr as your AMI partner, you can secure professional advice and planning of the AMI-related IT infrastructure. For customers deploying their smart metering infrastructure, our Project Management services include professional support on software integrations and, if needed, migrations from existing environments. For our customers who decided to go for a Software as a Service (SaaS) or Metering as a Service (MaaS) solution, planning and execution of software integrations and migrations is always orchestrated by Landis+Gyr as part of the contract.
To find the right solution in this universe of possibilities, a Distribution Network Operator should ask themself some important questions before placing their AMI tender:

• What will be the role of AMI in my overall IT environment?
• Which processes will the data serve?
• What data do I need as metering output to my business processes?
• How do I ensure my IT architecture can grow with the requirements of smart metering?
• What are my competencies in planning and executing the AMI solution architecture?
• Can I operate my AMI environment more profitable by shifting IT-related CAPEX to OPEX?
Whatever the answer, Landis+Gyr can help ensure that IT is not a bottleneck, but a real driver for your successful rollout and efficient AMI operations.