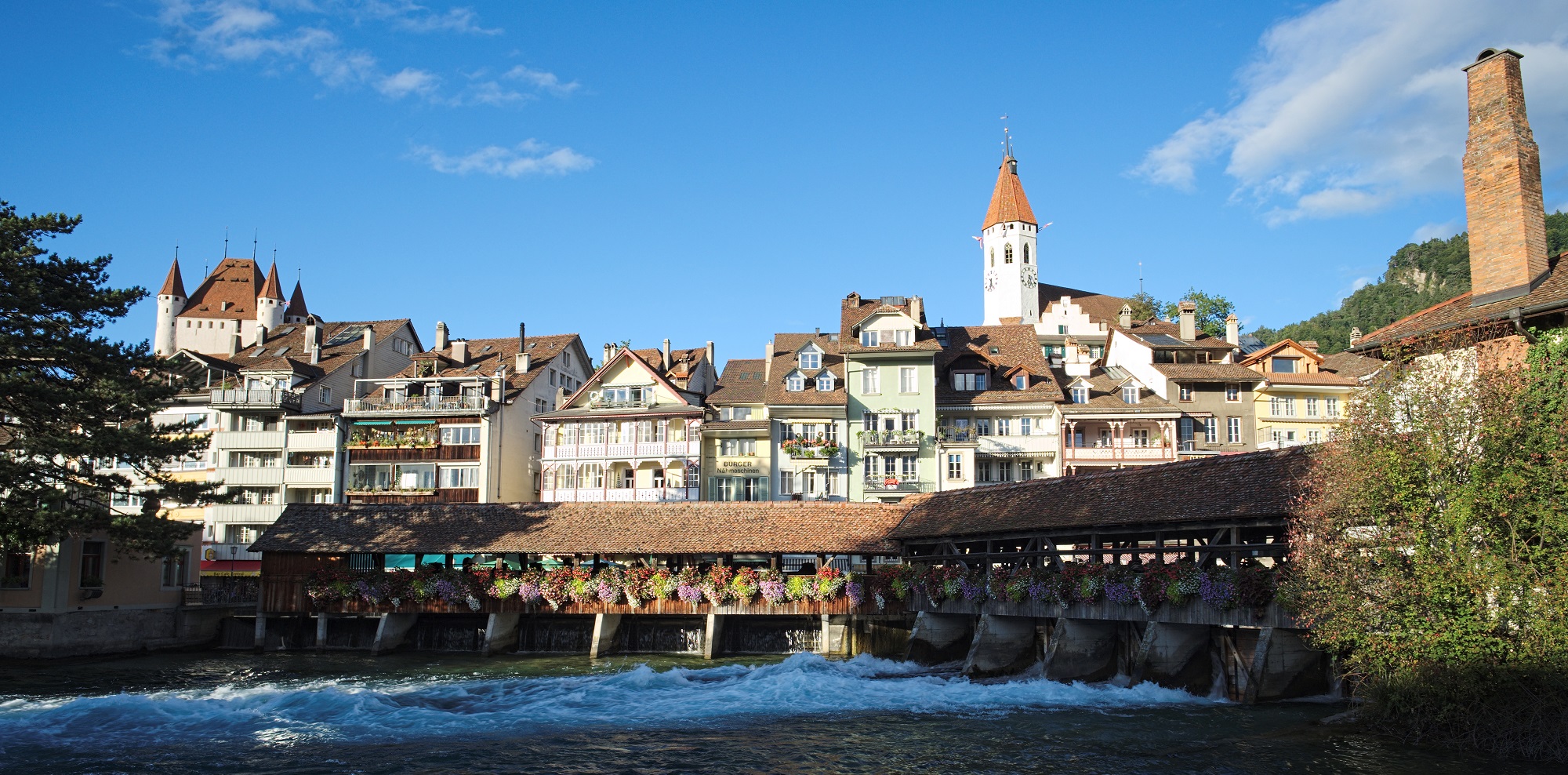 Landis+Gyr was recently awarded the contract to support Swiss energy supplier, Energie Thun with an advanced multi-energy metering solution. The Swiss utility chose Gridstream®, an interoperable, future-ready end-to-end solution that combines smart multi-energy meters, AMI software and professional services in a single secure and integrated platform.
Energie Thun decided on Landis+Gyr because its smart electricity meters enable independent, third party suppliers to take electricity, gas and water meter readings with the same device and the solution also includes a load management system and receivers, as well as Landis+Gyr AIM software. The first smart meters were installed in Thun, central Switzerland, during September 2015.
A landmark development
"This rollout is an important milestone for the future of the Swiss energy supply system," says Michael Staudinger, Country Manager of Landis+Gyr Switzerland. "Smart meters are an essential ingredient for the development of a smart grid and they provide an important contribution to executing the Swiss government's Energy Strategy 2050. We therefore welcome the decision by Energie Thun to install a smart metering solution at this early stage and we are looking forward to our close cooperation."
Christoph Woodtli of Energy Thun echoes these sentiments: "Energy Thun is taking a further step in the direction of an intelligent energy future," he says. "The decision to invest in smart metering supports the Swisspower Masterplan 2050. This plan advocates a social and economically viable upgrade of our existing energy system, while striving to achieve sustainability for future generations; ultimately, it supports the energy strategy of the Swiss government."
Building on firm foundation
The contract was awarded off the back of a successful pilot project Energie Thun conducted with the Swiss Federal Institute of Technology in Zurich during 2012. Specifically designed to research new energy services based on smart metering systems, the pilot project contributed to the development of the residential smart meters that are now being rolled out. In addition, the technology being deployed in Thun meets the recommended technical and installation requirements set out by the Swiss Federal Office of Energy.
The Gridstream solution offers the advantage of delivering vast amounts of data quickly and efficiently, allowing access to rich, granular information that can be used to better understand and manage the distribution network.